Party on the Plaza marked the beginning of Homecoming weekend on Friday, Sept. 29, through the combined efforts of various departments and organizations from across the University.
Hosted by the Marketing and Communications Department, the event welcomed back alumni for a Friday of fun before the Homecoming parade and game.
"This event is for the entire Marshall community," said Mallory Jarrell, director of events and brand management. "We want everyone to enjoy this time together, have some lunch, play some games, listen to the band and meet our Homecoming Royalty Court." 
University Communications and the President's Office sponsored walking tacos for lunch, and the Alumni Board of Directors served the food to the community.
Story continues below advertisement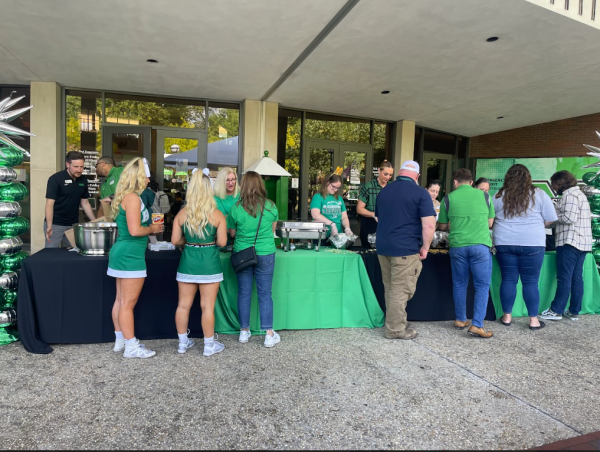 The Marching Thunder, Marshall Athletics, the Office of Intercultural Student Affairs and various organizations related to alumni relations, student activities and Greek life also celebrated at the event.
Jarrell explained that the Party on the Plaza, formerly known as Picnic on the Plaza, underwent restructuring this year to provide more entertainment for guests. 
"This event is the official welcome to the alumni who are in town for the game," said Matt James, the executive director of alumni relations. "This is a kickoff celebration for our campus community. We reveal who the winner of the office decorating contest is, and we get to honor the classes of 1973 and 1998 by holding their class reunion celebration tonight at 4 p.m. We haven't been able to honor those folks since the pandemic, so bringing back the tradition is really great."
"Our Marshall story is unique. Homecoming allows us to celebrate everything we are as a community and all we have done," James went on to say. "It is an honor to be a part of this special story. When we say we are a family, it means a little bit more to us. You can't go anywhere in the world wearing Marshall gear and someone not yell, 'We Are' or 'Go Herd.'"
Semoni Weaver, a senior and Homecoming Royalty candidate, said, "Athletics is a big thing here at Marshall, so having a Homecoming game is a great way to unite us as a community and welcome the alumni back to their home." 
Weaver also said, "I am super-excited and blessed to be a part of the Homecoming Royalty Court this year. It is a great opportunity to get our names out there, and it's been a wonderful learning experience for all of us."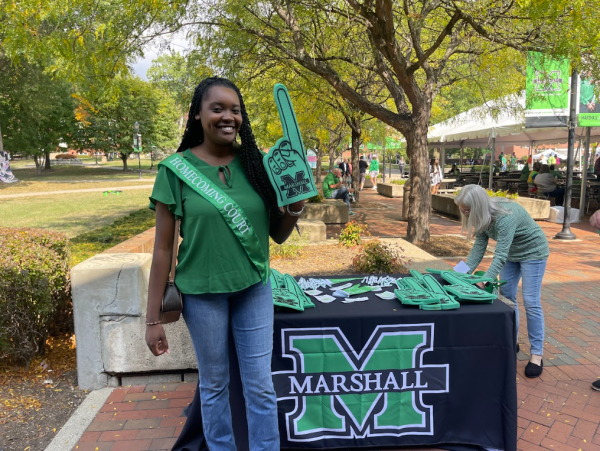 The Homecoming game against Old Dominion will kick off at 3:30 p.m. on Saturday, Sept. 30, and the crowning of Marshall Royalty will occur during the halftime period.