The 60th annual International Festival showcased different countries and cultures from around the globe on Saturday, Oct. 28, in the student center's Don Morris Room.
Hosting West Virginia's oldest and longest running International Festival is an honor for Marshall University, said an organizer of the event.
"It shows that we really do value and celebrate diversity," said Shaunte Polk, director of intercultural and international students. "It could be anywhere else, but it's here."
Story continues below advertisement
The festival serves as a travel simulation to learn and explore the world, according to Polk.
"You see so many cultures in one room," she said. "You do not have to even set foot on a plane to go visit India or Nigeria or Congo or Japan or China; it is all these beautiful cultures in one room."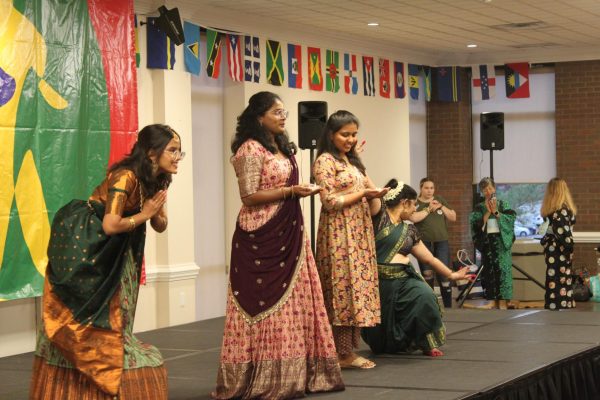 In addition to the countries represented, the festival hosted many performing acts. These performances included the band Mariachi Garibaldi, the University's Japan Club and various tribal and native dances. 
Dr. Avinandan Mukherjee, provost and senior vice president for academic affairs, described the international student population at Marshall. 
"This year we have 50 countries represented in our student body at Marshall- 160 international students from 50 different countries," Mukherjee said. "The largest contingent is from India this year; I think there are about 37 or so students."
He says that the International Festival helps to increase inclusiveness and diversity on campus and in the surrounding community.
"We have a really good diversity of countries that are represented," he said. "This is a great way to make Huntington global."
Those in attendance took part in food tasting, a silent auction and various vendors.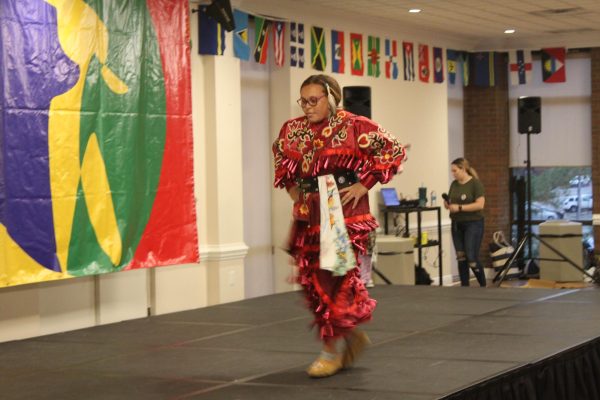 One of the vendors, Marshall's Sado Club, offered tea. The club partakes in traditional Japanese tea ceremonies on campus.
The ceremonies teach the importance of togetherness, according to club member and humanities student Ethan Lilly.
"In the modern era, we tend to focus more on individuality and being on our own– especially in the West," he said. "But Japan is famous for this tea ceremony as a way of bringing back that collectivism, that bringing together of people."
Elnaz Rahimpour, political science student, represented her home country of Iran at the festival. She said that events like this allow her to show off her culture, beyond perception.
"I was able to show the people who came that our country is not what they see in the news," she said. "Iran is not Islamic government; Iran is Iran."