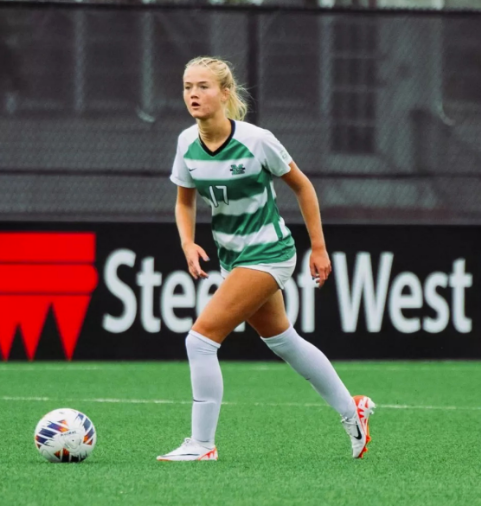 A tough loss ended the women's soccer team's weekend as it fell to South Alabama with a score of 2-0 Sunday afternoon at Hoops Family Field.
The Jaguars have remained undefeated, making the Herd their ninth win of the season (9-0-2). The Herd has dropped from their winning streak earlier in the season to 5-4-1.
"We are showing the courage to go out and play with what we have right now," head coach Michael Swan said. "Today, they absolutely stuck to the task against a program that has been at the top of the Sun Belt for over 10 years."
With a slower paced game, the Jaguars were able to get their first goal on the board by Irene Campo in the 35th minute. In the second half of the game, Gracie Wilson put up their second, and game winning, goal at the 58th minute. Wilson was the 2021 Sun Belt Conference Player of the Year.
Story continues below advertisement
"I couldn't be more proud of this team and what they've done so far this season," Swan said. "We just got to get a win, get a result."
As the Herd looks forward to seeing "the lights kicking on," as Swan would describe, the next matchup is set to take place in Alabama against the Troy Trojans on Saturday, Sept. 30. The kickoff will begin at 7 p.m.
While the team is in Alabama, Marshall's assistant coach, Chloe Roberts, will be honored by being inducted into her alma mater of North Alabama's Hall of Fame.