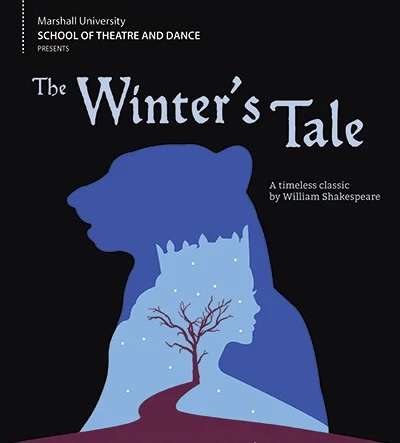 A COVID-19 outbreak among cast members led to a nearly week-long delay of the School of Theatre and Dance's production of "The Winter's Tale," according to director Terry Layman.
Seven out of the 18 cast members tested positive for COVID-19 last week. The cases popped up on Tuesday, Oct. 31, and Wednesday, Nov. 1. 
"All the rest of us have been masked the entire time," Layman said. "We should be free and clear by the middle of this week–by Wednesday–to get back to rehearsal. 
"We've adhered to all the protocols of the University," he went on to say.
Story continues below advertisement
The play was originally set to open on Wednesday, Nov. 8; however, due to the outbreak, the play was forced to submit to a six-day delay.
"We were supposed to open this coming Wednesday—tomorrow–and run for two weekends," Layman said. "Instead of opening tomorrow, we've pushed it [the opening] back to next Tuesday."
There have been no additional cases to the seven, according to Layman. There has also been no changes to the cast in sight of the outbreak.
The outbreak comes with a steady line in Cabell County cases. Dr. Michael Kilkenny, chief executive officer and health officer at the Cabell-Huntington Health Department, says that cases rose as students returned to campus and have since remained at a "modest rate."
"We had a dip in COVID during the summer months," Kilkenny said. "It picked up again in late summer and right before school resumed."
Since COVID-19 is no longer considered a pandemic, the Cabell-Huntington Health Department does not track individual cases. Consequently, the University's COVID Dashboard has not been updated since February 2023.
At this point, Kilkenny says that those who contract the virus can generally manage it themselves.
"COVID is frequently now managed at home from self-testing and self-management," he said. "It can be self-diagnosed and self-treated just by taking care of the symptoms."
However, those with compromised immune systems should consult their physician if they contract the virus.
As for precautionary measures, Kilkenny says that masking can be helpful in some situations.
"I think we're going to see masks out in public for a long time," he said. "But we no longer have the need to direct that to a large population regarding this illness."