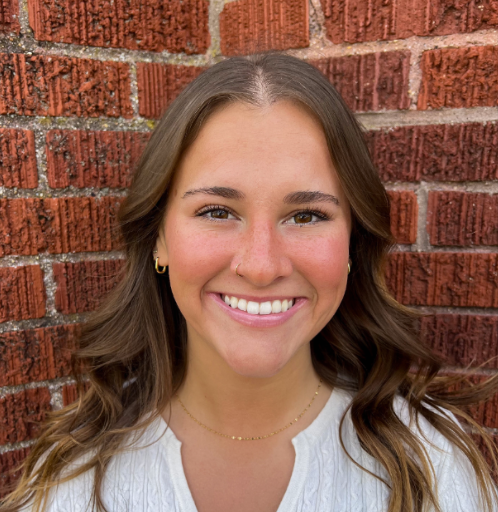 A Marshall senior, who was sexually groomed by her 31-year-old youth pastor when she was 12, recently testified to the Wyoming Judiciary Committee after the perpetrator evaded the sex offender registry by moving out of West Virginia.
Maddi Morgan, a criminal justice major at Marshall, is advocating for stricter sex offender registration laws in Wyoming after the man convicted of grooming Morgan and others moved to the state and was not required to register as a sex offender due to having less strict laws compared to West Virginia.
"Earlier this year, I found out that the offender of a crime that I was a victim of when I was a kid had since moved to Wyoming. I found out he wasn't registered there," Morgan said. "I talked with a lot of agencies in Wyoming: the attorney general's office, their version of state police, which is DCI, and they all basically told me that they didn't have a law equivalent, so they couldn't really hold him accountable for what he did here over there."
After discovering this, Morgan contacted members of the judiciary committee and other state representatives in Wyoming, including the governor and state senators, eventually receiving a speaking slot during a judiciary meeting.
Story continues below advertisement
Following Morgan's testimony, the judiciary committee voted to move a bill forward to their November session where they will vote on it and then move it to the house floor if it passes.
The perpetrator was convicted in West Virginia of two counts of distribution and display of obscene matter to a minor. He served two years, one while he was waiting for sentencing and the other after his conviction. Despite his conviction, Morgan intentionally chose not to identify the man during her testimony.
"I didn't originally want to put him back in the public view because I don't want him reaching out to me or trying to talk to me. He was actually in my TikTok profile views, like he had searched up my stuff," Morgan said. "I think I have all of their accounts blocked on everything else, but it shows that even if I wasn't talking directly about him, he still looked at my social media."
Morgan's testimony received some attention in the Wyoming press, but according to Morgan, none of them contacted her in their coverage of the event. 
"I wish they would have reached out to me because I probably would've given them a name. And I know there's been some scrutiny in those articles from people being like 'Why didn't you name the offender?' but no one really asked me to," Morgan said. 
According to Morgan, stricter laws in Wyoming could help protect children in the state from grooming, which is easier than ever as technology advances.
Morgan also spoke about the experience of being a victim of these crimes and how others who have experienced similar abuse can move forward.
"Victims should not be afraid to come forward. It's not a stigmatizing thing, even though it really used to be. There is no shame in what happened to you as a kid. Adults take advantage of kids all the time, and the only way to really move past it is to go through it and accept it and learn what you can do going forward," Morgan said. 
Morgan's experience as a victim of grooming has influenced her choice in career. Her desire to work in criminal justice stems from a desire to help others experiencing grooming.
"I want to help other kids such as myself. I work at the U.S. Attorney's Office right now, and they focus on prosecution. A lot of the cases they take are child victim crimes where it's dealing with pornography or something like that, so I'm really getting to experience what I want to do in my career field."