For No.25 Marshall Bye-Week…Part Two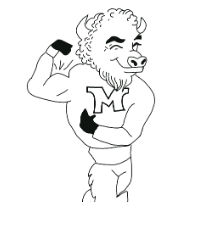 Now as a nationally ranked team, the No. 25 Marshall University Thundering Herd will face yet another early bye-week due to the ongoing coronavirus pandemic. This is the second bye-week for Marshall.
The Herd (2-0) is coming off a huge upset victory over the previously nationally ranked No. 23 Appalachian State University Mountaineers this past Saturday, 17-7.
"We had to be the best team on the field in all three phases," Marshall head coach Doc Holliday said. "We're doing our best trying to keep our guys fresh and we'll start to work that plan and keep our guys going in the right direction."
Redshirt senior offensive lineman Alex Mollette said it's a dream come true to be a nationally ranked football team.
"It's real exciting," Mollette said. "It's obviously something everyone on our team has dreamed about our entire lives. Our coaches do a really good job of getting us off time and when to practice. They do a great job of keeping us locked in, watching film, involving us as a team and unit. We're all close-knit brothers."
Marshall does not have another scheduled game planned until Saturday, Oct. 10 when the team will travel to Bowling Green, Kentucky to face the Western Kentucky University Hilltoppers.
However, all games are subject to change due to COVID-19. 
"It's almost normal at this point," Mollette said. "It has made us locked in closer as a team since March. Every single day was something new from March to now. It feels normal. Things are going to change every day and we are used to it."
Two-time captain, redshirt junior running back Sheldon Evans said the win over the Mountaineers was well-deserved.
"I knew we deserved it because of all of the work we put in," Evans said. "We can't get to our heads. It was a great win and we have to move on to the next and finish."
As a captain, Evans constantly reminds the team why they play and provide motivation.
"Every day I just try to tell the guys to not forget why we are here and why we work so hard," Evans said. "Our ultimate goal is to win a championship. Just doing the little things is the most important especially with corona. We got to put our heads down and go back to work. We got plenty of games ahead of us."
The Herd will take advantage of the second bye-week and prepare for WKU, for now.
Taylor Huddleston can be contacted at [email protected].
Leave a Comment
Your donation will help continue the work of independent student journalism at Marshall University. If you benefit from The Parthenon's free content, please consider making a donation.