In-state players to assist Herd in upcoming season
Marshall University men's basketball will begin its 2019-2020 season with the most in-state players the team has seen in recent years. After a successful season last year and a CIT championship, the Herd is going to be coming out looking for a repeat of last season, or even better, with a Conference USA championship.
The big difference this year compared to recent years in Herd Hoops is the five in-state players that Marshall has on its team. The in-state players consist of freshman Ty Sturm, redshirt freshman Jeremy Dillon, junior Jarrod West, freshman Robby Williams and freshman Devin Collins.
Being an in-state player for the Herd can mean a lot to the player and the community, according to some of the team members.
"I take pride in being from West Virginia and being able to play at Marshall," West said. "Not a lot of West Virginia guys make it out to play at the Division I level or college level at all, a lot of us get looked over."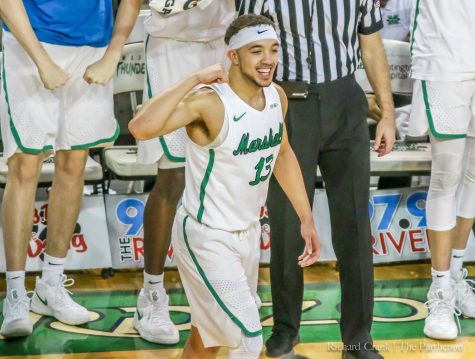 West has been a starter for the Herd since he arrived on campus and is coming off of a season where he averaged 28.6 minutes per game and lead the team with 80 steals. With West being the only one who has experienced playing time for the Herd, Head Coach Dan D'Antoni said he has high hopes for each of the West Virginia boys.
"I expect all of them to play good and play hard," D'Antoni said. "We have guys that are gym rats and we understand that this team is going to mature and get better."
Dillon is from Mingo County, where he led Mingo Central High School with over 1,300 points and a trip to the 2016-2017 semifinals. He also received all-state honors.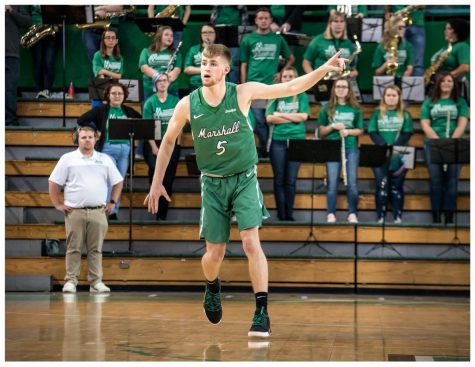 Sturm is from Hurricane where he attended Cabell Midland High School. While at Cabell Midland, he played basketball for three seasons; during his senior season he averaged 13 points, eight assists, eight rebounds and two steals a game. He was named second-team all-state during his junior season and first-team all-tri-state and first-team all-state during his senior year.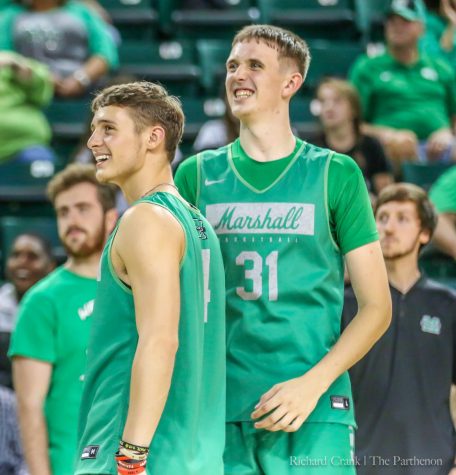 Williams is from Charleston, where he attended Charleston Catholic High School. He played varsity basketball all four years with over 1,500 career points. He was named first-team all-state and first-team all-Kanawha Valley while he was there. He left his mark at Charleston Catholic by holding the school's record for three pointers made in an entire season and in a single game.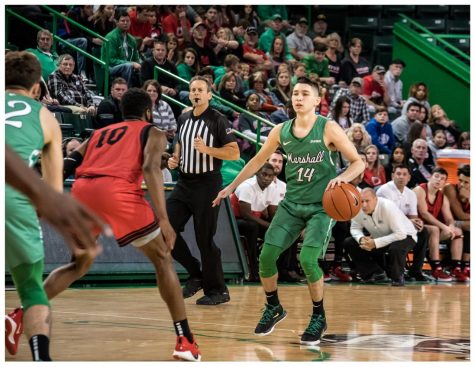 Collins is from Chapmanville where he attended Chapmanville High School. He played basketball all four seasons and averaged 17.8 points, 6.8 rebounds and 5.3 assists per game his senior year. Last season, he was named first-team all-state and first-team all-Cardinal conference. He led his team to back-to-back state titles in 2018 and 2019 while being named the MVP of the 2019 tournament.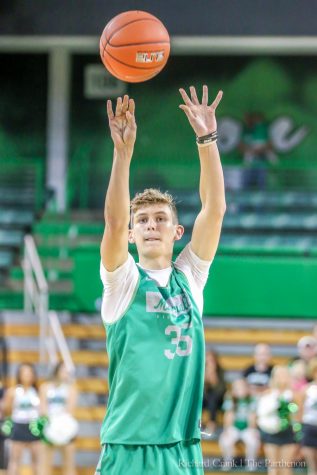 There is one more member of the team that has West Virginia roots, but he cannot be seen bringing the ball down the court.  D'Antoni can be seen sporting his suit jacket and t-shirt combo while coaching the team to a hopeful victory. D'Antoni, a Marshall Athletics Hall of Famer, is a native of Mullens, West Virginia.  He has been the head coach at Marshall since April 2014.
The newcomers can be seen in action against Robert Morris at 7 p.m. Nov. 7 at the Cam Henderson Center.
Mike Dotson can be contacted at [email protected]. 
View Comments(1)
Your donation will help continue the work of independent student journalism at Marshall University. If you benefit from The Parthenon's free content, please consider making a donation.