Marshall football, sports reporter to be inducted into Journalism Hall of Fame
Keith Morehouse, a Marshall University alumnus with lifelong ties to the school and community, is being inducted into the W. Page Pitt School of Journalism and Mass Communications' Hall of Fame. 
"Marshall has been a big part of, really, our soul for my family," Morehouse said. 
Morehouse was a young boy when he was introduced to the world of Marshall football, and since then his life has been forever changed. Morehouse's radio experience also began at a young age when he would follow his dad, Gene Morehouse, to Herd sporting events. 
"We were indoctrinated very quickly to Marshall football and basketball," Morehouse said. 
Gene Morehouse was one of the 75 members on Southern Airways flight 932 that took the lives of the entire Marshall football team in 1970. 
"I didn't know how it would all go from there," Morehouse said. "I was still young."
However, Morehouse found his home among the Herd when he decided to stay in Huntington and attend Marshall. Morehouse did not narrow his career choice to broadcast journalism until later on, and he wrote for the Marshall Parthenon, worked for WMUL, WPBY and MU Report. Morehouse credited the professors who were at the university during his time, specifically Bos Johnson, for helping steer him in the right direction. 
"Bos Johnson was my adviser and professor," Morehouse said. "He was luminary in broadcast all throughout the country, not just here in the Huntington, Charleston market." 
Morehouse also spoke of Ralph Turner, who was the Parthenon's faculty adviser, and George Arnold as being tremendous journalism professors. 
"Those people giving you guidance and making sure that this is the way you wanted to go," Morehouse said. "Then once you decided to get into that, making sure you did it the right way. I owe so much to the School of Journalism and those guys for helping me carve the path."
After he graduated from Marshall in 1983, Morehouse's career took off in TV at WOWK in Huntington. 
In 1996, he found his way back to Marshall when he landed a freelance situation with ESPN Regional. Marshall employed him to work on the coaches' shows. 
"I was lucky to be here with Randy Moss, Chad Pennington, Byron Leftwich, and it just took off from there," Morehouse said. "It has been a wonderful journey."
Morehouse continues to display what being a part of the Herd Family truly means now, and each fall, he makes the run to the cemetery with the Marshall football team. 
Morehouse said since the plane crash happened in 1970, there are students who join the Marshall football program who do not know about the tragedy because they were not alive to experience it. 
"Well when they come to play football at Marshall they find out," Morehouse said. "Part of that is going to that memorial and seeing it in person. As they go through their careers here, I think it means a little bit more each year they are here. By the time they finish, they understand what Marshall football is all about. I can't thank Doc enough for coming up with that idea."
Morehouse married Debbie Hagley, whose parents died in the plane crash with Gene Morehouse, which he said connects them in a way that no one else could understand. 
"We have grown up around it (Marshall University) and to watch the school grow from when we first got here to what it is now," Morehouse said. "I really couldn't have scripted it any better and it has been fabulous to go for this ride for this long of a period of a time."
Morehouse received the Lifetime Achievement Award from the West Virginia Associated Press Broadcasters Association in 2007, is a two-time Emmy winner and also won West Virginia Sportscaster of the Year award in 1999, 2007 and 2012. 
The Hall of Fame Ceremony will be Sept. 20.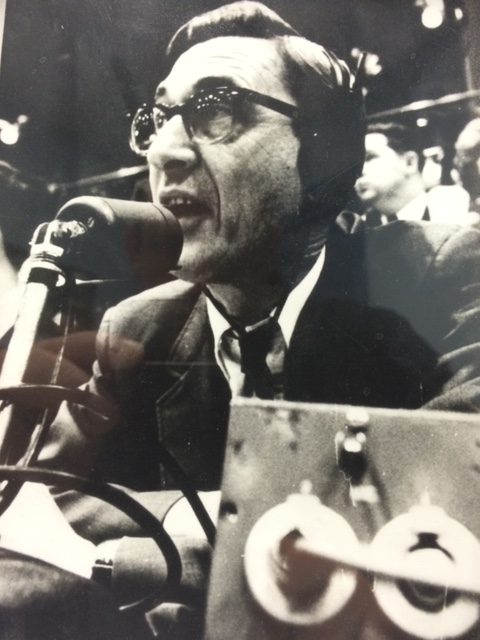 Sydney Shelton can be contacted at [email protected]