Thundering Herd men's basketball starts new season at home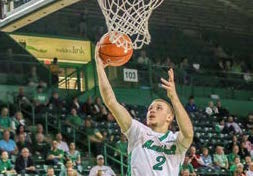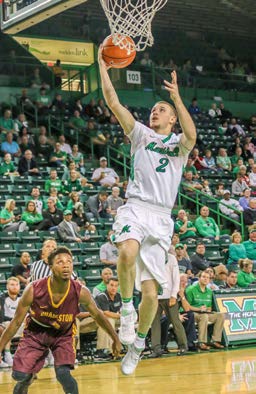 Much like the old coach's adage says, defense wins championships.
Had last Sunday's exhibition game against the University of Charleston been a championship game, the Marshall Thundering Herd men's basketball team very well could have lost, thanks to their first half defense.
The Herd would ultimately get the win, thanks to an explosive second half, but it was not a simple win by any means.
The victory may have not come as easy as the Herd had hoped, but the team was happy to record the win nonetheless and begin preparations for the upcoming season.
"We knew that was going to happen, UC's a good team," Browning said. "Basketball is a game of runs and you just have to weather the storm and we did that, we got back in it."
While the offense got the job done, questions remain on the defensive side of the ball. In both its exhibition games, the Herd surrendered at least 70 points and a handful of times, the team looked distinterested in the task at hand.
Poor starts and lack of effort notwithstanding, the Herd insist there is no reason for concern yet.
"I think it was just intensity," Loop said. "I don't think it was anything, breakdowns defensively, anything. I think it was just all energy and I think we came back in and picked it up going into half and I think we came out strong and I think that was the game changer."
Loop's head coach, Dan D'Antoni, agreed.
"I keep telling these guys, we're good," D'Antoni said. "They seem to get where they're supposed to be and say 'I'm good.' You get where you're supposed to be and then you play from there. Playing from that position, creating turnovers, getting your hand on the ball, forcing the game into our pace, that's good."
With their exhibition games behind them, the focus now shifts ahead to their first regular season opponent, North Carolina Central. Marshall opens its 2016-2017 regular season Saturday, Nov. 12 at home against NCCU. The game tips-off at noon.
Leave a Comment