'La Bohème' silences the Keith Albee
"For all life is a dream, and dreams themselves are only dreams."
More stories from Kaitlyn Clay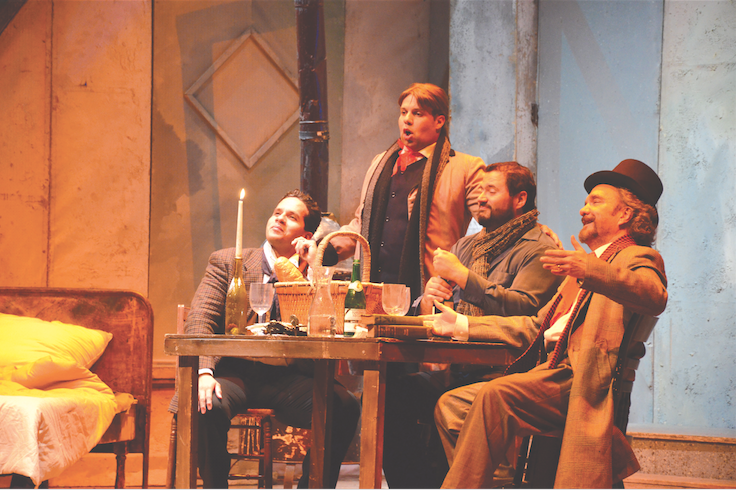 The Marshall Artists Series presented "La Bohème" Tuesday at the Keith Albee Performing Arts Center.
"La Bohème" recently started its U.S. tour, making Huntington one of the first stops of its travels.
The play is set in the Latin quarters of Paris during Christmas in the 1830s. It follows the lives of characters who are trying to find the best way to pay, and sometimes get out of paying, their past due rents.
The play had audience members laughing numerous times, but also sympathizing with the struggles and hard times the characters go through.
Marshall University student Andrew Banks said he was ready for the performance before the show started because it resembled a musical he is very fond of.
"I love the movie 'Rent,' and this is what that movie is based off of," Banks said. "I can't wait to see just how similar they are."
"
It gets you away from your 9-5 work style life for a little while."
— Rodney Parks
The storylines of the characters within "Rent" are very similar to those within "La Bohème," and it is easy to see how the two were based off the same work by Giacomo Puccini.
The opera was performed in French, but English supertitles helped audience members understand.
Huntington native Rodney Parks said it was a good escape to see a performance like this because it breaks up the monotony of his life.
"My wife and I love to come out and see anything we can when something comes to the Keith Albee," Parks said. "It gets you away from your 9-5 work style life for a little while."
At the end of Act IV as one of the main characters takes her last breath, the audience was completely silent.
"La Bohème" continues its U.S. Tour throughout 2015.
Kaitlyn Clay can be contacted at [email protected]