Herd football week 14 report card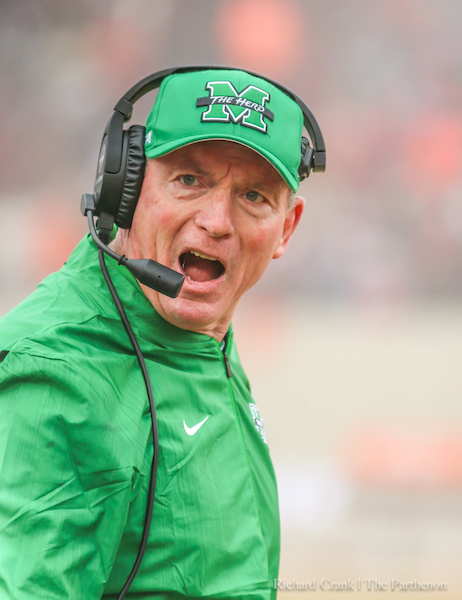 OFFENSE: D-
Sure, the offense put 20 points on the board, but 14 of those points came in the fourth quarter when the game was well in hand. Virginia Tech's defense made Isaiah Green look like a freshman for the first three quarters, and Tyre Brady had just two catches for 24 yards. The only bright spot was that Brenden Knox had over 200 yards on the ground and a pair of touchdowns, continuing his impressive run through the month of November.
DEFENSE: D+
This was by far Marshall's worst performance on the defensive side of the ball. Ryan Willis completed nearly 70 percent of his passes, threw for over 300 yards and had four passing touchdowns. Steven Peoples and Jalen Holston proved to be a two-back tandem that Marshall had difficulties stopping throughout
the game.
SPECIAL TEAMS: D
Justin Rohrwasser missed an extra point in the first quarter, which started the downward spiral on special teams. Rohrwasser also sent a kickoff out of bounds, which is inexcusable on special teams. Robert LeFevre had a decent day in terms of punting, averaging nearly 45 yards per punt, but Rohrwasser's miscues drag this grade down severely.