Cake, coffee, culture on hand during National Saudi Arabia Day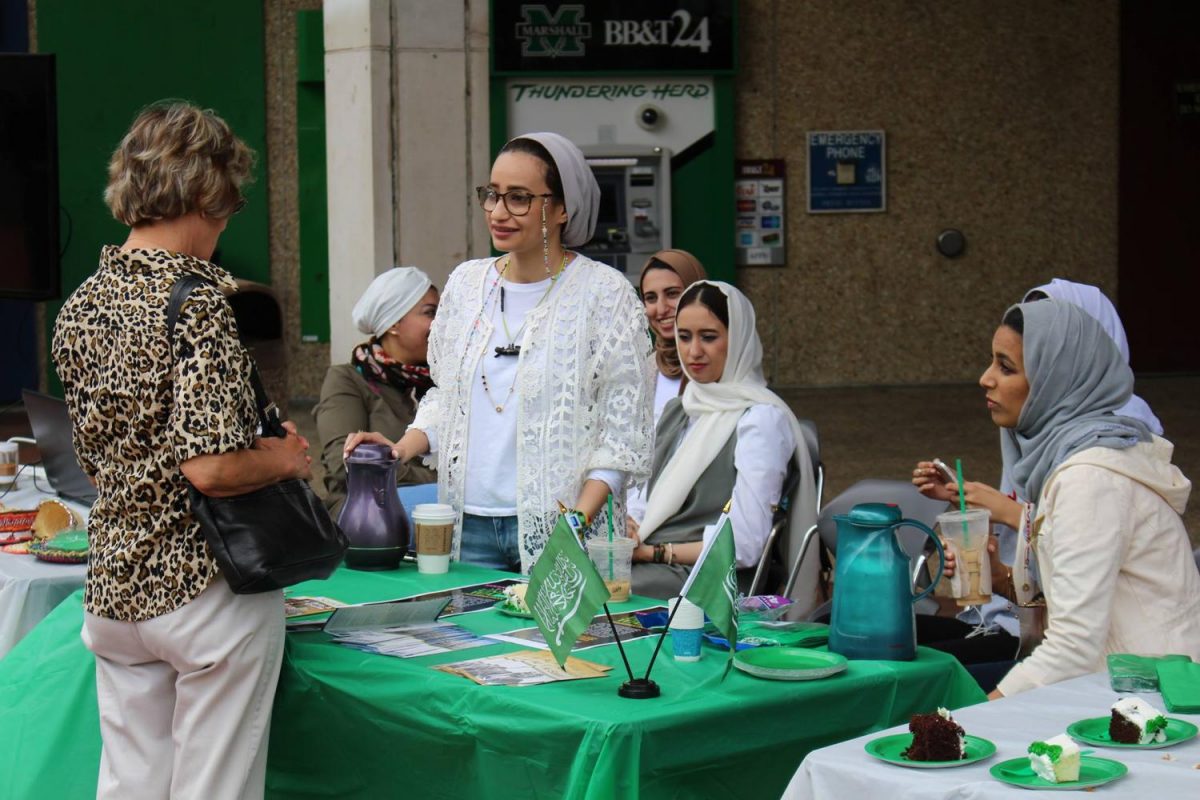 In celebration of National Saudi Arabia Day, the Saudi Arabia Students Association prepared a day full of the history and culture of Saudi Arabia Thursday, offering cultural staples such as date fruits and Arabic coffee known as "Coffea arabica."
The celebration took place outside the Memorial Student Center, where the Saudi Arabian students featured traditional music, cake and informational pamphlets.
National Saudi Day is celebrated each year on Sept. 23 in commemoration of the day the Kingdom was founded in 1932 by King Abdulaziz bin Abdulrahman bin Faisal Al Saud.
"For me and for all of us, this day means a lot," Faisal Abdulrahman Alhussain, president of the Saudi Students Organization, said. "It's kind of like the fourth of July for us as it is for Americans in the United States."
Alhussain said this day allows everyone to unite as one people and to experience his culture.
"This is a very important day because, before, Saudi Arabia was divided due to political issues and our independence," he said.
Bader Alharbi, a Saudi Arabian student and member, said foreigners tend to assimilate and remove themselves from their cultures when they arrive to the United States.
"This day is very special to me because being in the United States, you don't often see my people wearing our traditional clothes and costume," Alharbi said.
The Saudi Arabia Students Association will participate in the Homecoming Unity Walk, as well as the International Festival.
Pamela Young can be contacted at [email protected]