Greek Life challenges conventional views on hazing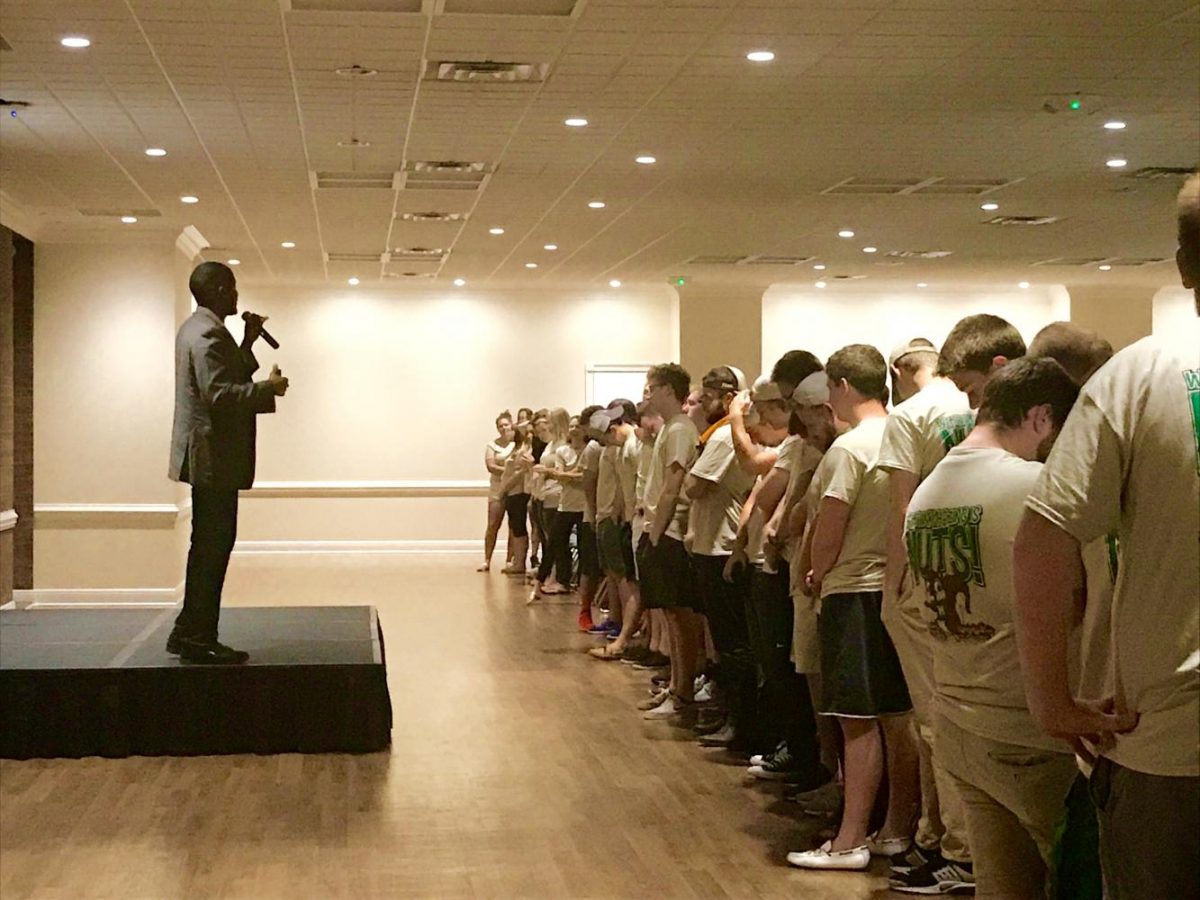 Breanna Francis
Hazing Prevention Week closed out Monday night with a speaker addressing every Greek organization and challenging their view on hazing past the general "hazing is bad" concept.
Attorney Rasheed Ali Cromwell was brought to campus to speak to the students involved in Greek organizations to explain that hazing isn't only dangerous, but hazing prevention is an opportunity for them to practice good decision-making.
Darius Booker, the Non-Panhellenic representative and a senior business management student, said he had heard great things about Cromwell and that he came highly recommended.
"Mr. Rasheed Ali Cromwell is known across the nation," Booker said. "He's spoken at many different events and institutions about hazing prevention as well as making right choices. He came highly recommended by some of our governing boards, the North- American Interfraternity Conference, which is great. We wanted to choose someone who was well known and also really knows about these things, especially someone who was a part of the Greek community when they were in college."
The event was involved and active, a method Cromwell said he uses to ensure students are excited about the topic he is presenting. He said he wants students to know he won't just be saying what they've heard all week, but presenting the facts with a new perspective.
"Hazing is a behavior, and I think when you really challenge students to visualize who they are, where they are, and why they make some of the decisions they make, that's a little different than 'don't haze, don't haze, don't haze,'" Cromwell said. "I'm hoping this is a fresh perspective."
Cromwell said he also wasn't speaking on behalf of statistics and textbook information, but rather a long line of experience with both public speaking and Greek life.
"I joined at North Carolina ANT, which is a historically black college, and while my experience was very different, there are a lot of similarities as far as Greek experience, and I really got into this topic from a historical stand point," Cromwell said. "And that's what I talk about, from experience; the humanity involved, the service involved, the brotherhood and sisterhood, and how we get back to that."
Cromwell spoke to a room of about 510 students, taking the knowledge they had learned over the week to a new level, and explaining that decision-making is key in all aspects of life.
Breanna Francis can be contacted at [email protected]