Louis Stokes Alliance for Minority Participation welcomes new STEM majors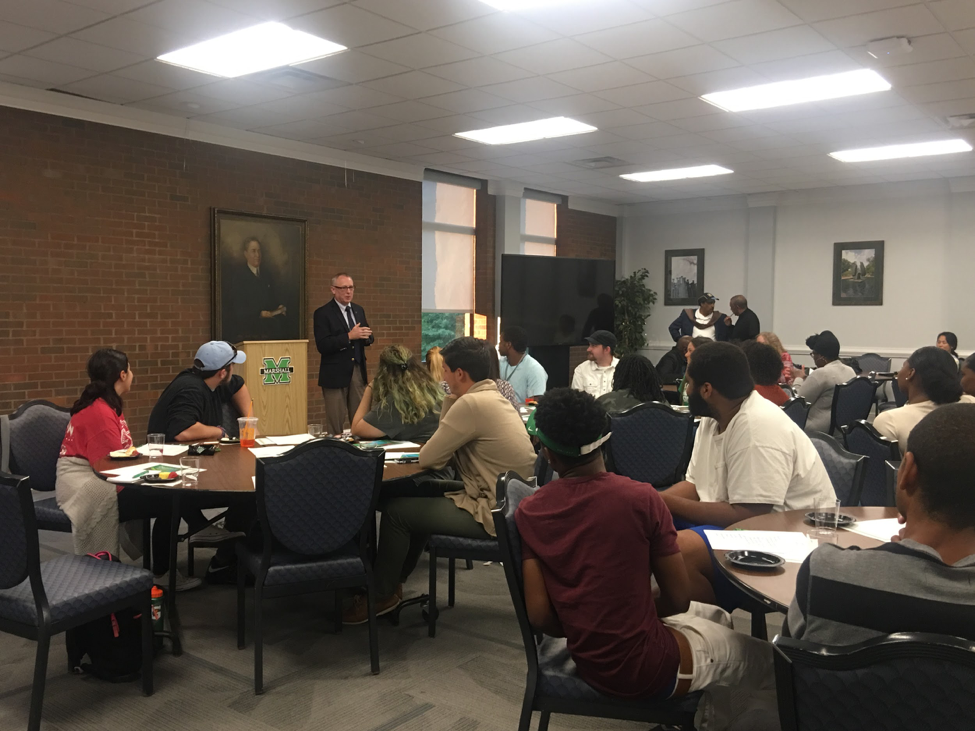 The Louis Stokes Alliance for Minority Participation hosted two general information sessions Sept. 6-7 from 7-8 p.m. in the Memorial Student Center's Shawkey Room. This program is funded by the National Science Foundation Grant, and its purpose is to increase underrepresented minority participation in science, technology, engineering and mathematics (STEM) fields, as well as to retain graduation rates.
Makayla Montgomery, a freshman majoring in pre-med, said, "At the freshman orientation I met him [Dr. Cooley], and I remember being upset because I wasn't automatically put into the pre-med program, but he reassured me that I could still get into the program. He told me I would have to work really hard to make it into the program, but this is why we're here."
Malik Smith, a sophomore majoring in civil engineering, said, "When I heard about this program, I didn't know what undergraduate research was, but as I looked into it, I thought it would be a good experience and great opportunity to have under my belt."
Smith shared his experiences about doing undergraduate research this past summer at a university in Flint, Michigan.
"I had to compare the water crisis between West Virginia and Flint, which of course is not as bad as."
Smith said he will be doing another undergraduate research project, but this time it would be more focused on engineering.
The Louis Stokes Alliance for Minority Participation program is offering a summer research internship which will be fully covered by the program. The application deadline is Feb. 10.
Pamela Young can be contacted at [email protected]