33rd ChiliFest set for Saturday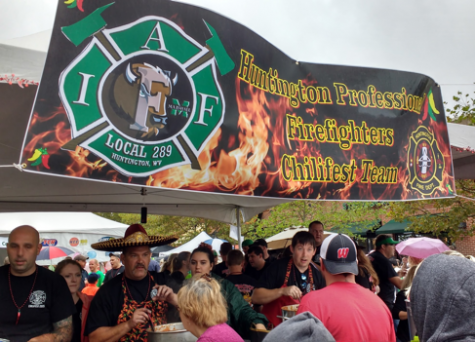 From its humble beginnings in Ritter Park in 1983 to now with over 20,000 people jamming the streets of downtown Huntington, ChiliFest has become a community favorite event both well-known and attended in the area. The 33rd ChiliFest will take place Saturday, Sept. 9 from 11-4:30 p.m. at Pullman Square.
As in years past, ChiliFest will benefit the Ronald McDonald House Charities of the Tri-State, and WSAZ-TV, as the presenting sponsors, have raised over $500,000 to benefit the House through ChiliFest.
Admission to the event is free of charge, and chili sample tickets are $1 each or six for $5. Participants can also buy $10 tickets for a chance to win a brand-new Toyota Rav4, donated by Advantage Toyota. All of the proceeds benefit Huntington's Ronald McDonald House.
Cooks come from far and wide to downtown Huntington, with their pots, spices, secret ingredients and chili lore for this spirited competition. The Chilifest Champion qualifies to represent West Virginia at the International Chili Society World's Chili Championship. Cooks also have the chance to win other titles such as "Best Chili Verde" and "People's Choice," which is based on who sells the most chili.
A variety of different types of chili will be offered, like buffalo chili, chili made with fresh local ramps from the Wild Ramp and different flavor ranges from mild to fire hot. Some teams offer vegetarian chili, and there are other options for those who don't like chili.
Ronald McDonald House Charities of the Tri-State, Inc., is a home-away-from-home for families throughout western West Virginia, southern Ohio and eastern Kentucky, who travel great distances to seek medical attention for a sick child.
"It's our biggest fundraiser, and we need fundraisers like this to help manage our operating costs," Jaye Toler, director of development for Ronald McDonald House, said. "It takes about $650,000 to run this place, and the money we raise through this fundraiser can be used for whatever we need, whether it be the electric bill or supplies for the families that stay with us."
Since 1987, the Huntington Ronald McDonald House has been a refuge of hope, where more than 10,000 families have found comfort. Through the generosity of donors and volunteers, guests are offered a safe haven and a listening ear at the "House that Love Built."
"It's neat to have an event where our families staying here can attend it sometimes and see the kind of support this community brings for them," Toler said. "Can you imagine? You feel really supported when there's 20,000 people there participating in something. There's lots of layers to ChiliFest that make it special."
Hunter Ellis can be contacted at [email protected]