ID office finds new home in Drinko Library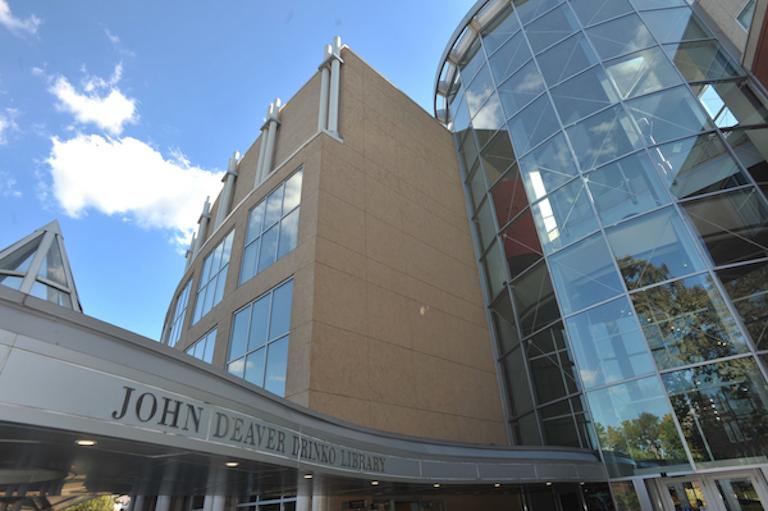 Marshall University's ID Office has found a new home in oom 143 of Drinko Library. The office was previously located in the basement of the Memorial Student Center in an area where many students never go.
The area where the office is now located in Drinko Library is making strides to be more centered on student services. The new location is also situated with the Information and Technology Service Desk so students have a more centralized location to go for issues they may have.
The room will be able to help new and old students get their Marshall I.D. card, as well as set up their email and Wi-Fi without having to visit multiple locations.
Bob Dorado, the campus ID office manager, said being able to partner with IT Services will help extend hours during substantial times. Everything the ID Office had has been moved to IT Services. There is also a new service being provided by the ID Office.
"We've launched an app this year," Dorado said. "It's Blackboard Transact App. It's available on every market place. It helps students look at their meal plans and flex a lot easier than looking on the website. The app can also show you how much and what you've spent."
The SGA made the decision of moving the office last fall. Matt Jarvis, the student body president, said there was a disconnect between the majority of the student population, and that the basement space wasn't being utilized efficiently.
"We were sending students back and forth from Drinko to the Student Center all the time, so the decision to make it easier on students was to combine the two together," Jarvis said.
Dorado and Jarvis both said the move is better for every student and faculty member. The new location opened in June.
Alison Baldridge can be contacted at [email protected].