An Informal Album Review: the Gorillaz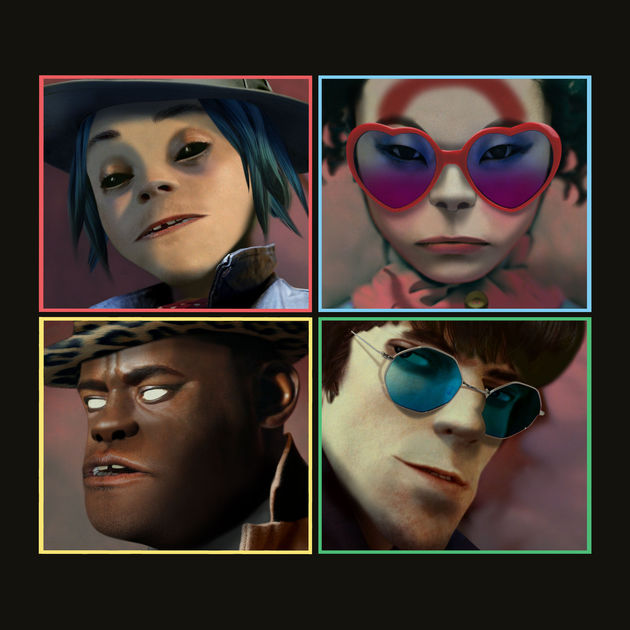 My excitement swelled when I saw an Instagram post March 23 by one of the coolest, animated/mysterious groups of my childhood: the Gorillaz, announcing their new album "Humanz." That day brought four new singles, "Saturnz Barz," "Andromeda," Ascension" and "We've Got The Power."
I've been listening to these songs like crazy since they came out. "Ascension," featuring Vince Staples, is the first track I listened to. Staples was a perfect choice for this track — his lyrics are clever and his delivery is quick and solid at that. It almost swept me away, until singer 2-D, voiced by musician Damon Albarn from Blur, came in and reminded me that this was for sure a Gorillaz track. To me, this was the song that established a theme of space, or spacey things. I mean, it's called ascension anyways. Maybe from here, the Gorillaz are just going forward and forward.
"Andromeda" is so chill and almost nostalgic to a degree; it really reminded me of "Melancholy Hill" from "Plastic Beach" — the vibe is most certainly the same. The song features someone I've reviewed a release from in the past, D.R.A.M., whose vocals match up to 2-D's perfectly in my opinion. Again, that spaciness is present throughout the duration of the song. I felt like I could drift away to a different galaxy at any moment. The instrumentals enveloped me while the vocals only added to that feeling. A superb track overall.
I would say "Saturnz Barz" is akin to "Andromeda" in that it is also very out there musically. Accompanying the audio is a sweet six-minute-long 360 degree video, again strengthening those spacy elements by visuals alone. 2-D, Murdoch, Noodle and Russell are all seen floating throughout space, or golfing on the surface of the moon. This could be indicative of where the collection of musicians known as the Gorillaz have been — their respective headspaces are beyond the clouds, constantly churning out Artist Popcaan's patois and vocals send listeners further into this void that the Gorillaz are building.
Lastly, "We Got The Power" is one of the more inspirational songs I've heard in so long. It opens with, "We've got the power to be loving each other no matter what happens/we've got the power to do that." United Kingdom singer Jehnny Beth lends her vocal talents to the track, adding this kind of gruff, moving feeling to the presentation. It feels so warming, inviting and motivating.
If these singles tell us anything, it's that we are in for a hell of an intergalactic ride by the time "Humanz" comes out April 28. Until then, I'll be researching NASA training techniques to prepare my eardrums for a spacey adventure.
Will Izzo can be contacted at [email protected].
Leave a Comment
Your donation will help continue the work of independent student journalism at Marshall University. If you benefit from The Parthenon's free content, please consider making a donation.