From Osaka to Huntington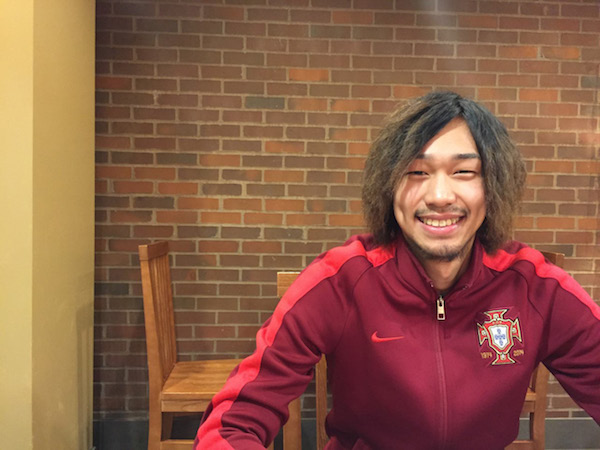 An international student from Osaka, Japan finds Marshall University to be a place that embraces diversity and a place of acceptance.
Takuya Endo is a freshman at Marshall University looking to major in sports management.
"I think they don't care where you are from, they welcome everyone no matter the origin of your country," Endo said.
Endo said he was given the choice of going to universities in Oregon and Florida, but he decided to come to West Virginia instead.
"I like small towns where I can focus on my studies," Endo said. "Being here is pretty good because I think the people are friendlier."
Growing up in Osaka, the third largest city in Japan, Endo said there are times when he couldn't do the things he likes, for example, climbing and hiking.
"Over here I can do something I can't do in Osaka," Endo said. "I'm tired of the city life, I can't go hiking in Osaka, but over here I can go hiking whenever I feel like it."
Endo, who was initiated last month in Kappa Sigma fraternity, said one of the reasons he chose Marshall was because there aren't a lot of international students.
"I just want to stay out of my comfort zone," Endo said. "Of course, when I first came here I had no friends, but I took the effort to go out and socialize."
Endo said he had always liked playing soccer and it was also one of the ways for him to make friends. He also said his journey so far at Marshall and being in the United States by himself has taught him a lot of lessons.
"I learned how to build relationships and conquer my fear. If I stay in my room, I feel a sense of comfort and relief, but I know that I needed to go out and socialize," Endo said. "I think I became a stronger person after coming to the States."
Endo also noticed there were a lot of differences between the Japanese and American cultures.
"Some people get mad if I do something here that I can do in Japan," he said.
Endo said he is looking to gain some experience in the States before going to Japan for good, probably pursuing a master's degree as well.
"I miss everything about home; family, friends and food, but I will be going home soon," Endo said.
Kessyl Lim can be contacted at [email protected]
Leave a Comment
Your donation will help continue the work of independent student journalism at Marshall University. If you benefit from The Parthenon's free content, please consider making a donation.