We stand together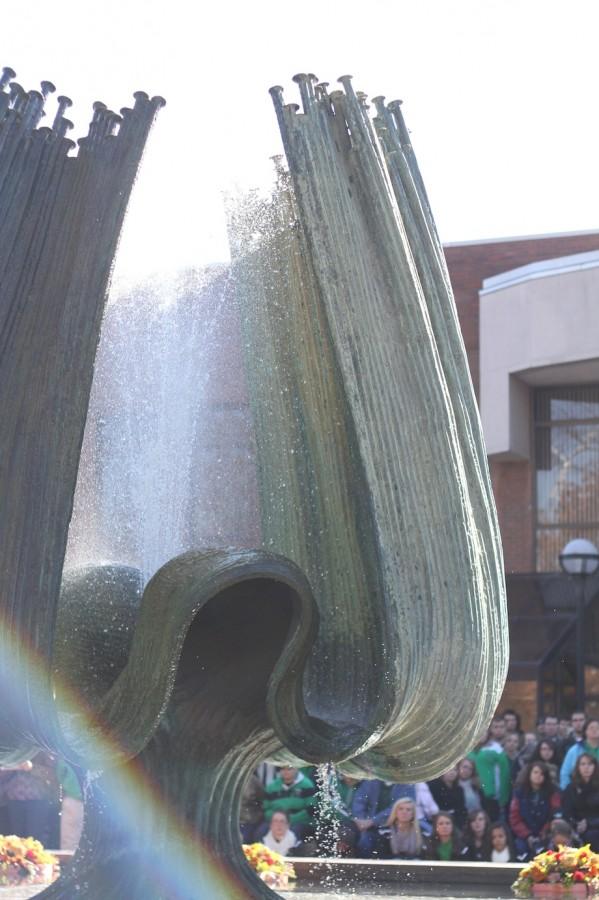 Editorial
November 13, 2014
It was once declared, upon the ears of Chief Justice John Marshall, the namesake, of course, of this very university,  in reference to Dartmouth College, "It is a small college, and yet there are those who love it." Though the statement was not made about Marshall University, we are specifically reminded around this time in November every year as to why it is perfectly applicable.
Very few of us today have any memory of Nov. 14, 1970. We do not know what the families felt, see the broadcasts or hear the sobs that wrecked this school and this town. We were not, in most cases, the ones who experienced the unspeakable tragedy first-hand.
But we all still feel the unexplainable sense of community as the fountain drips its final commemorative drops of water, the 75 names ring in our ears and the roses line the edge of the memorial every Nov. 14.
The stillness, the silence, the sense of community, each is part of what makes this university so loved. We stand together, year after year, and remember a football team, its staff, doctors, politicians, family members, journalists and so many others.
It's not, however, a moment of sadness or of grief, but it is one of honor and of tribute. It is no longer just our tragic story, but the story of our community. Time did not heal the wounds, family did. The ability of this community to come together and honor the men and women lost 44 years later is what has made this week a time of solemn celebration rather than a painful time of loss.
As Denise Gibson, editor for The Parthenon in 1971, said in response a yearafter the crash, "The best way for us to pay tribute is to combine our memorials with a personal commitment, a determination for each of us to carry on the work for which they gave their lives."
With the ceremony, the film, the number 75 on the helmets of every member our undefeated, nationally ranked football team, we are doing just that.
If you've been in the Marshall community for an extended period of time and haven't been to the annual Fountain Ceremony, let's be real, you're probably not reading this editorial. But if by some chance you are, you owe it to this community—one that means so much to every one of its members—to stand with us Friday in commemoration and then again Saturday as our record-breaking foot-ball team defends its undefeated record against Rice University.