Herd opens home slate against Eastern Kentucky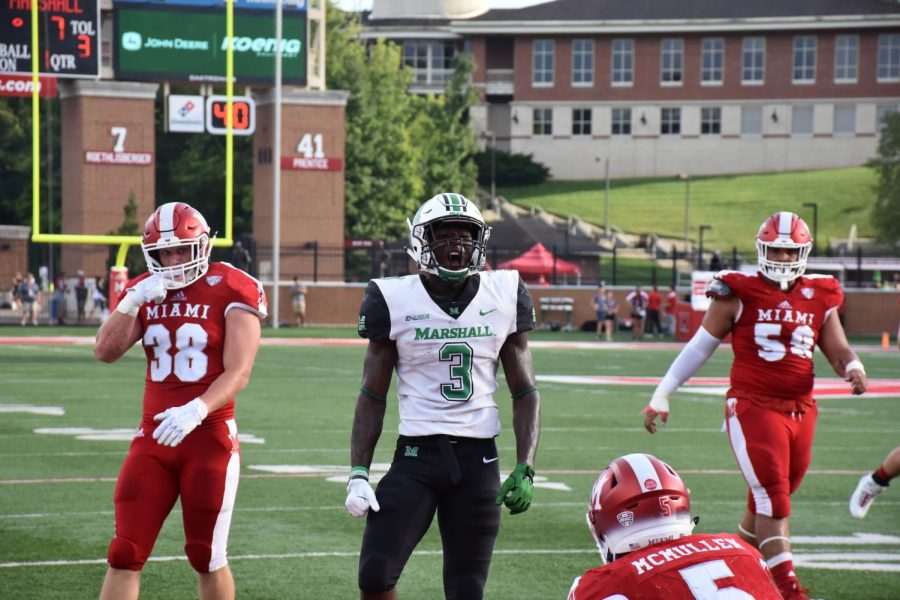 Marshall football looks to improve to 2-0 this season, as the Herd returns to Joan C. Edwards Stadium Saturday for a 6:30 p.m. matchup with the Eastern Kentucky Colonels.
"Nobody needs to think this team is a team that is going to come in here and can't play, because they can," Marshall head coach Doc Holliday said.  "They have good players, they can coach. So, this week will be no different than any other week."
Once rivals in the Football Championship Subdivision (FCS), Marshall has not played Eastern Kentucky since 1992. In that matchup, the Herd defeated the Colonels 44-0 in the first round of the NCAA Division I-AA playoffs. That same season, the Herd went on to win its first-ever NCAA National Championship. 26 years later, the Herd and the Colonels meet again in Marshall's home opener. After a 49-23 defeat of Morehead State in its season opener, EKU travels to Huntington with a 1-0 record. Marshall leads the all-time series between the two teams, 10-8-1.
One hour before kicking off against Miami (Ohio), Holliday announced that redshirt freshman quarterback Isaiah Green would be starting. Green finished 24-of-37 passing for 272 yards and two touchdowns in last week's victory. Coach Holliday acknowledged how composed Green was in his first college start.
"I thought I saw a kid that was extremely composed for a freshman, to go out and take care of the ball the way he did," said Holliday. "He finds a way to keep his eyes down the field and things break down and he's able to make plays, which I think is huge for a young player."
While Marshall opted to use one quarterback, EKU head coach Mark Elder used three separate quarterbacks against Morehead State: redshirt freshman Dakota Allen, redshirt sophomore Austin Scott and sophomore junior-college transfer Alphonso Howard. EKU's ground game, however, carried its offense in the season opener. Led by junior running back Daryl McCleskey Jr., EKU tallied 404 rushing yards and four rushing touchdowns last week. Holliday said he expects the Colonels to run against
the Herd.
"EKU has two or three tailbacks that can play for anybody," Holliday said. "They run extremely hard and they're committed to doing that. I'm sure they'll come in here and do that against us."
With all-conference defensive lineman Ryan Bee questionable, other defensive players must step up for Marshall, especially when stopping the run game. Last week, redshirt junior safety Malik Gant had 12 tackles, and redshirt senior linebacker Chase Hancock had 11 tackles.
"We have to make sure we do a great job preparing for these guys and be ready to play," Holliday said. "I say all the time that someone is going to be beat that shouldn't, every week. It'll happen again this week, we just have to make sure it's not us."
Morgan Griffith can be contacted at [email protected]