Three women share their experiences from ROTC
An athlete, a mechanical engineer and a future surgeon. Three women of different ages and backgrounds decided to join Marshall University's ROTC program, and each said that decision has changed her life for the better.
Of the 70 ROTC cadets at Marshall, less than 20 are women. Holly Ackerman, Heather Ellenberger and Kim Calhoun fulfill different roles in the program, but they said they all help to uplift and inspire one another and other female cadets as well.
"Just being a female is the hardest part of being in the ROTC because there's not a lot of us," Ackerman, junior healthcare management and criminal justice major, said. "We are outnumbered. The atmosphere is a little different when there's a whole bunch of boys. So, we just stick the girls together and make sure no girl feels left out."
Ackerman has been running for both Marshall's cross country and track team for three years, and she said being in the ROTC has helped her with time management and keeps her physically fit.
"Sometimes they do clash," Ackerman said. "In the fall semester, I was doing both ROTC training and practice, so I was practicing three to four hours a day just straight in the morning. So that was difficult, but ROTC has helped me with track, and track has helped me with ROTC. They do kind of go together and play off of each other."
Ackerman said Women's History Month is a time for her to reflect back on the ability to fulfill her dream of being in the military.
"Girls didn't used to be allowed in the military, and now we are," Ackerman said. "To be able to look back and see the people that allowed me to pursue my dreams of being in the military sounds pretty cool."
After graduation, Ackerman said she hopes to go to law school and then join the JAG core, which deals with military law.
Ellenberger, junior mechanical engineering major, said after finishing her associate degree and working maintenance at a Honda plant, she wanted to explore something different and she came to Marshall and eventually joined the ROTC. She recently became a cadet, and technically she is a freshman in the program.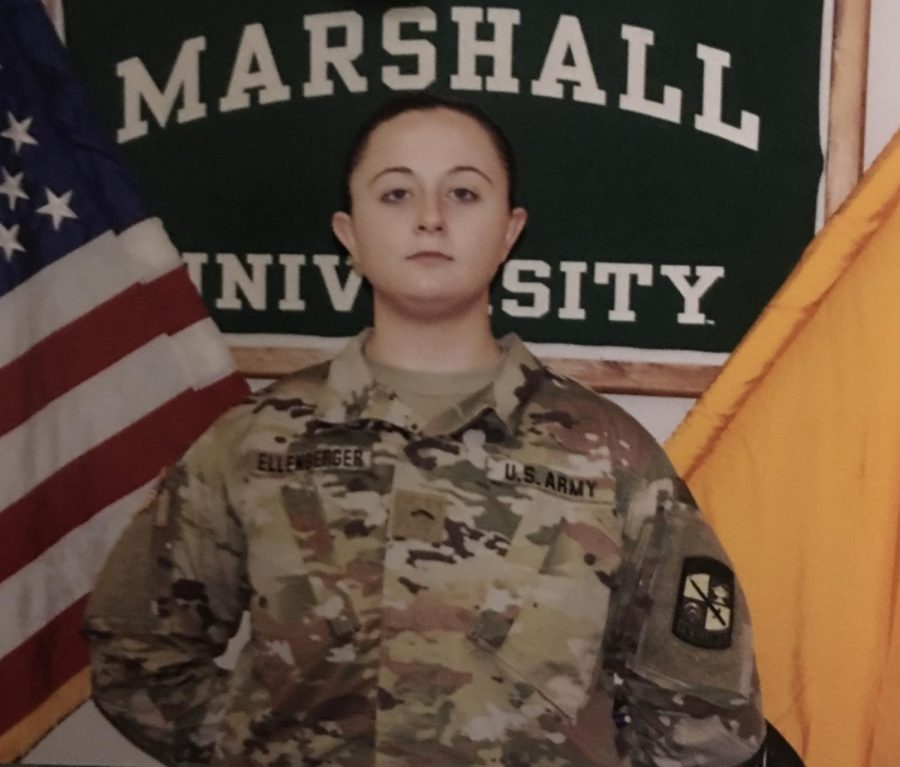 "I wanted to become more involved, and to become a part of something bigger than myself," Ellenberger said. "I'm the military science one (first year) representative, so I'm a voice for the ones. I try and make sure everyone knows what's going on, and I pass down information to help the others."
Ellenberger has already been contracted into the Army, and when she graduates, she will be a mechanical engineer. She said Women's History Month has a special meaning to her because of the field she chose.
"It's an accomplishment for women," Ellenberger said. "I was in a maintenance field which you don't see a lot of women in. You get guys that say, 'Hey you can't do this because you're a woman.' I prove them wrong because I can do it."
As the ROTC's company first sergeant, Calhoun said she is in charge of beans, bullets and bodies.
"Essentially, I'm in charge of any kind of sustainment, making sure that we have accountability of everyone that's supposed to be there," Calhoun, senior clinical laboratory science major, said. "We know who's supposed to be where, when, doing what, if we have the supplies that we need. Company Mom is what it is; it's a fancy term for Mom. It's a good time; I like it."
When she decided to come to Marshall after getting her associate degree from Ohio University, Calhoun said she did not plan to become a contracted member of the ROTC, but she knew she wanted to be a surgeon in the Army.
"What I planned to do was come here and do my two years with ROTC in non-contract," Calhoun said. "I was not going to stay in ROTC. Well, that didn't happen. I wound up contracted with ROTC, so I made a commitment with the Army that I'm going to graduate and be a second lieutenant."
Women's History Month can mean something different to every woman, but Calhoun said it is important to reflect on women's accomplishments.
"I think it's all mostly about acknowledging that there are females in roles that were not typical in the past, and I think it's all about making our presence not necessarily known, but just showing we are capable and we can do things that maybe were either frowned upon or were not acceptable back in the day," Calhoun said. "I think just going back and realizing how far women have come in society as far as whether it's from voting to now females are going to Ranger School. Just kind of setting a new standard as far as what women are capable of doing."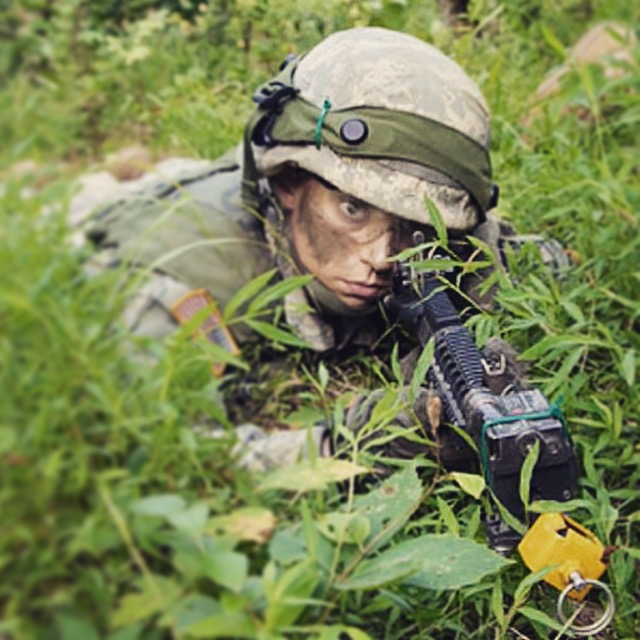 Calhoun said recognizing women in the military is important as well.
"I think there's definitely some value in knowing how the Army itself has grown as far as having women in combat roles, which is something I would never be able to do," Calhoun said. "Having women in leadership positions is important, too, because when you're talking to people that have been in the older generation, they're all male, naturally. There's a few of them that are not entirely comfortable with the idea, and I can understand why there's pros and cons to both sides there. When it comes to learning about where the Army has come from and where it's going, I think there's value in learning more about that."
Amanda Larch can be contacted at [email protected]marshall.edu.