Acclaimed author and journalist to lecture on modern civil rights progress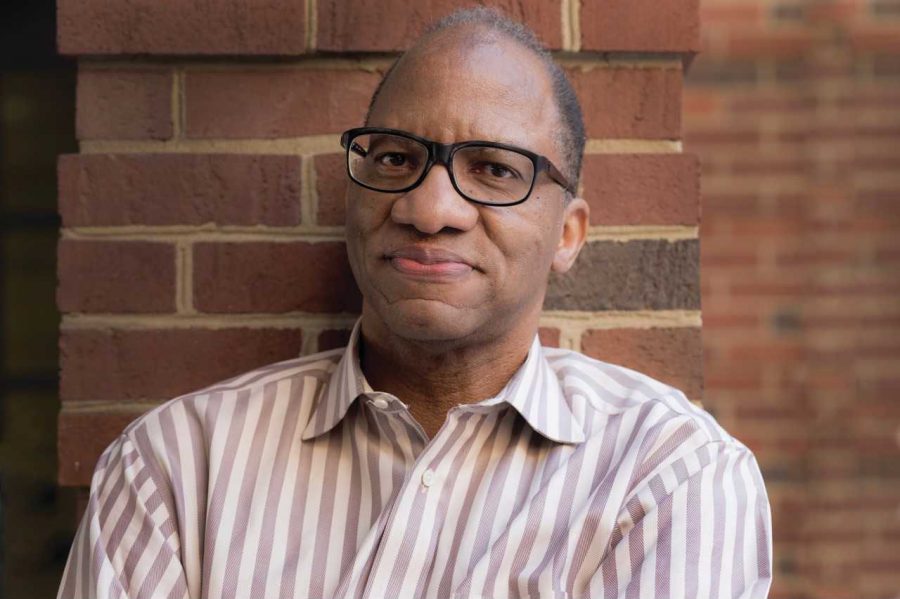 Caroline Kimbro, Reporter
October 9, 2017
Wil Haygood will present the Amicus Curiae lecture, "Thurgood Marshall's Battle for Justice," Wednesday at 7 p.m. in Marshall University's Brad D. Smith Foundation Hall.
Haygood, a New York Times bestselling author of seven books and acclaimed journalist, will discuss the reasons Justice Marshall's vision for civil rights is more significant than ever for society – from the fair application of law enforcement to women's rights.
Haygood's book, "SHOWDOWN: Thurgood Marshall and the Supreme Court Nomination that Changed America," chronicles Marshall's battle to become the first African-American to serve on the United States Supreme Court.
Haygood has 30 years of journalistic experience, which included being a finalist for the Pulitzer Prize and writing for The Washington Post.
During his time as a war correspondent covering the civil war in Somalia, Haygood was taken hostage by rebels and later released.
His career included coverage of Obama's 2008 campaign and subsequent presidency. Haygood also witnessed Nelson Mandela's release from prison after 27 years in captivity.
"Wil worked hard to reach the place that he is, and his work has benefitted all of us because we can learn from his work; we all benefit from it, not just his books but also his journalism," Patricia Proctor, professor of political science and director of the Simon Perry Center, said. "I think he's a tremendous role-model for young journalists, historians, just anybody who's also interested in the world."
Janet Dooley, associate dean of the College of Arts and Media, said the Amicus Curiae lectures provide a venue for students to expand their worldview. Dooley said the Marshall community can learn from Haygood's unique experience as an author, journalist and African-American man.   
Dooley said understanding the function and importance of journalism is crucial for students and the public at large. 
"It is of particular significance now that people see how important journalism is in their lives in bringing us what is happening in the world, in vetting information, checking the facts, seeing what is true and not true, bringing to light things that have been hidden from us – whether intentionally or not – but exposing what is happening," Dooley said. "I mean, that's vital to the way our society functions."
Proctor said the lecture is well-timed, as this is the 50th anniversary of Justice Marshall's confirmation hearings and celebrates a man focused on ideals Americans are still struggling to obtain.
"Right now, we're in a really controversial time where people legitimately feel that not enough progress has been made, and there are a lot of things we need to focus on regarding how various groups are treated in this country and particularly African-Americans at this time," Proctor said.
Proctor said the rights Marshall fought for are still under fire today. She said Americans are still angry at peaceful protests by football players, just as they objected to the peaceful protests of Marshall's time.
"We shouldn't even still have to be having protests; we shouldn't have a situation that we have," Proctor said. "So reflecting on values that informed the civil rights movement, which by definition we're going to do when we reflect on Justice Marshall, is a useful thing for us to be doing at this time."
Caroline Kimbro can be contacted at [email protected]