Review: LCD Soundsystem's 'American Dream'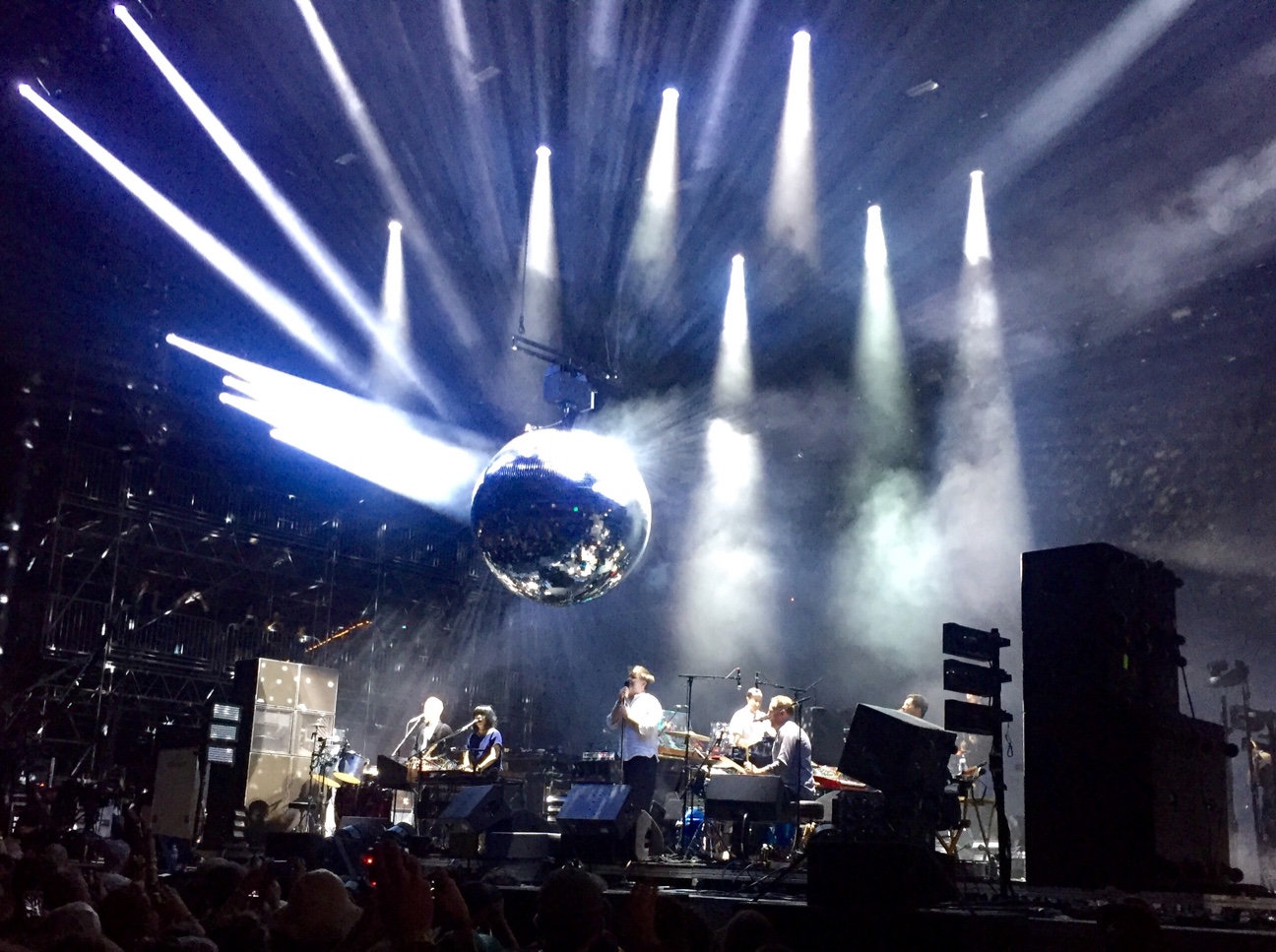 As James Murphy walked off the stage at Madison Square Garden, he had promised that would be the last time the world would hear from LCD Soundsystem. New York's coolest, and yet most self-aware band had played their final show in 2012.
That was until last year when the band announced their resurrection. LCD Soundsystem had signed on to headline big name festivals around the world, including Coachella and Bonnaroo. All in anticipation for their fourth studio album, "American Dream."
The album is the follow up to 2010's "This is Happening" and reached to number one on iTunes sales chart on Sunday, a long-time dream of LCD's front man, founder and leader James Murphy. "American Dream" reached 85,000 records sold which was partially due to the ticket and album sale bundle that they offered fans when they bought their tickets.
"American Dream" is in many ways the band's most emotional sounding record to date, with synths orchestrating Murphy's emotions and the slow crescendo of songs that the band is most well known for in their song "All my Friends."
In many ways, this album is a return to form from their album "Sound of Silver." Songs like "other voices" and "emotional haircut" give that up tempo beat and witty lyrics the band is known for, but in songs like "oh baby" and "call the police," Murphy and co. enter into a sound that was different and still refreshing to fans.
The 47-year-old front man has built his career on singing about becoming old and learning about how to maintain that cool factor. In "American Dream" though, that is less of the focus for songs, instead the ending of friendships, music's integrity, and heroes.
2016 saw the loss of many of music's greats, that namely being David Bowie, a hero of Murphy's who finally was able to collaborate with Bowie on his posthumous album "Blackstar." Bowie is a clear influence on LCD Soundsystem's sound and the loss of him was detrimental to the band.
In an interview with the Guardian, Murphy even attributed Bowie being a key reason for the band's return.
"I spent a good amount of time with David Bowie, and I was talking about getting the band back together. He said, 'Does it make you uncomfortable?' I said 'Yeah,' and he said, 'Good – it should. You should be uncomfortable' … David was always making himself uncomfortable."
LCD Soundsystem is currently on a massive world tour playing their new songs off the album. "American Dream" is a 70-minute departure inside the head of James Murphy, and when you are in there, it is a profound journey that is always self revealing.
Tom Jenkins can be contacted at [email protected].