HerdZone Stadium Store to open for game day
Staff Report
August 31, 2017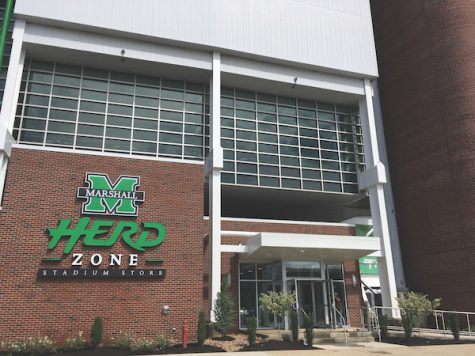 Sebastian Moris
Construction at Marshall University's Joan C. Edwards Stadium is coming to a close, with the newly installed bookstore and concourse being open for Saturday's game.
"Our first official opening will be the home game," Mike Campbell, manager of University Bookstore operations, said. "We're appreciative to be a part of the university and proud of it."
Darren Booth, superintendent of the construction project, said construction on the concourse expansion and team store are completed. With the stadium's concourse renovated, game days will now feature beer sales.
The Stadium Bookstore will open to the general public with regular hours on Sept. 15, featuring mostly Marshall team apparel.