Eight Marshall athletic programs earn perfect NCAA academic progress rate scores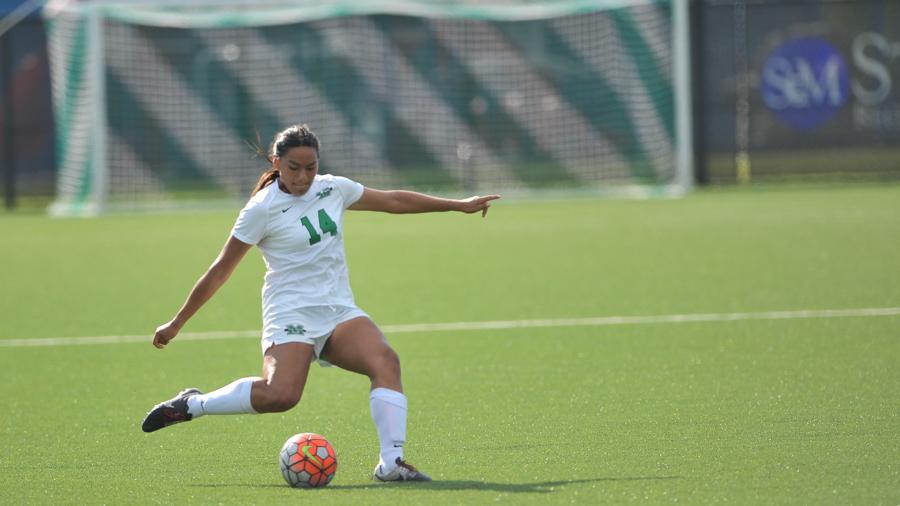 The National Collegiate Athletic Association released their latest academic progress rate scores, the NCAA announced Wednesday. Eight of Marshall University's athletic programs earned a perfect single-year score of 1,000 for the 2015-2016 calendar year.
The Herd men's cross country, women's basketball, women's cross country, women's golf, women's soccer, swimming and diving, track and field and volleyball all earned a perfect APR score. Men's cross country, swimming and diving and volleyball also recorded a perfect score for the second consecutive year. Marshall doubled the number of teams with perfect scores from the 2014-2015 period.
Eight of the Thundering Herd's teams – men's cross country, football, men's golf, women's basketball, women's cross country, women's soccer, swimming and diving, and track and field – currently have a multi-year APR higher than the national average score. The multi-year scores are comprised of scores from 2012 through 2016.
"I am blown away and proud of the success our student-athletes in the classroom," Marshall athletic director Mike Hamrick told Herdzone.com. "These results confirm that our student-athletes are benefiting from the addition of the state-of-the-art Buck Harless Student-Athlete Academic Center. Their performance, academically, is unprecedented since the inception of APR."
The academic progress rate officially became a metric of Division I academic performance in 2003. According to the NCAA's website, APR is meant to hold schools accountable for the academic progress of their student athletes. The team-based metric takes into account athlete eligibility and retention for each term.
As it stands currently, programs must earn a 930 four-year APR average or a 940 average over the most recent two years to be eligible to compete in NCAA Championships.
A team's APR is calculated through a point system. A program earns one point for every scholarship athlete that stays in school and one point for every athlete that remains eligible. The total points are then divided by the amount of points possible. That number is multiplied by 1,000 to equal a team's APR score.
According to the scores, the Thundering Herd had four athletic programs – football, women's basketball, women's cross country and women's soccer – finish in the top five within their respective sport in Conference USA.
The Herd women's basketball, swimming and diving and volleyball teams also recorded the highest multi-year APR in each program's history. The women's basketball team earned a 986, while the swimming and diving team posted a score of 1,000 and volleyball earned a 984.
The women's cross country team earned a second-straight multi-year score of 995. Marshall's football program also earned an APR above the national average, recording a 968.
"The credit goes to the student-athletes who are putting in the work, the coaches and assistants who underscore the importance of academics here, and the staff at 'The Buck' who go to great lengths to make certain our student-athletes excel," Hamrick told Herdzone.com. "This is what we envisioned when we built the Chris Cline Indoor Complex and the attached academic center. We made it loud and clear we wanted to emphasize academics here, and our student-athletes have listened and elevated their performance accordingly."
Earlier this year, the Herd set a new school record for student-athletes named to the C-USA Honor Roll with 211. C-USA also announced last month that 64 Thundering Herd had earned academic medals, the second most in conference this year.
Jake Griffith can be contacted at [email protected]
Leave a Comment