Marshall Clay Club to host Valentine's Day ceramics sale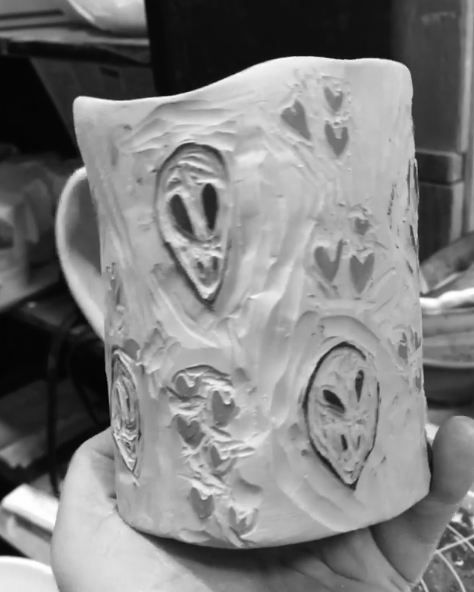 Marshall University's Clay Club will have its annual Valentine-themed sale Feb. 9 and 10 at the Visual Arts Center
The sale will take place from 10 a.m. to 5 p.m. both days.
"I think what is so great about the sale is that it is the first chance that a lot of students get to try to sell and show their work to the public," said Caitlin Thomas, Clay Club member and ceramics major. "You get to see how people interact with your pieces. Faculty and peers always show a lot of support during the sale, too, so that is very encouraging."
An assortment of items will be included in the sale, from mugs to vases, to even handmade jewelry and sculptural items, with prices ranging anywhere from $5 to $50.
Sixty percent of each item sold goes directly to the student-artist and the remaining 40 percent goes directly to the club
"Club members always look forward to the sales," Clay Club President Kelsie Tyson said. "Not only does this give artists experience selling their work, but also raises funds for the club to bring in visiting artists and travel to galleries, art shows and National Council on Education for the Ceramic Arts."
Leave a Comment