Phone charging stations installed in football stadium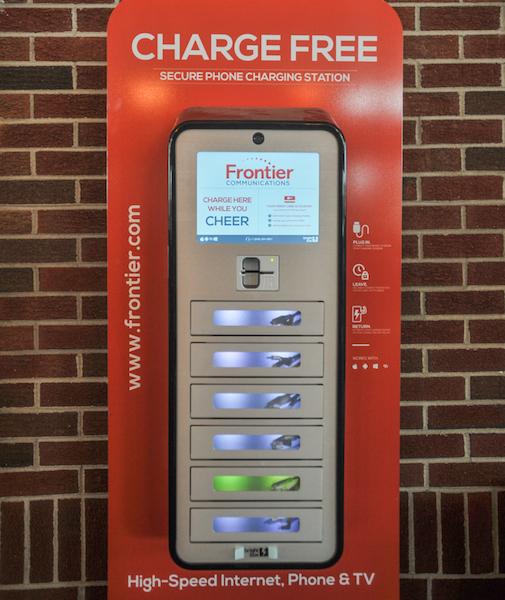 Marshall University and technology company, Brightbox Inc., teamed up over the football offseason to bring secure phone charging stations to the Joan C. Edwards Stadium.
Before the 2016-17 football season, Brightbox Inc. installed five charging stations throughout different parts of the stadium.
The charging stations are located in the concourse next to the entrance of sections 102-104, 112-114, 117-119 and second level deck 205. The charging stations allow fans and stadium employees to use a small phone charging locker, in which they can securely charge their phones for as long as desired.
A credit card is required to access the locker, however, the card acts as a key and users' bank accounts will not be charged. Unlike other public charging stations, these allow users to secure their phone in a locker and leave it unattended.
"It's a Linux-based platform and we've written all the software ourselves," said Billy Gridley, chief executive officer of Brightbox Inc. "We know exactly what's going on in a unit at any given time. If you lose your key (credit card), you can call Brightbox, identify yourself, and we can open it remotely from our software platform."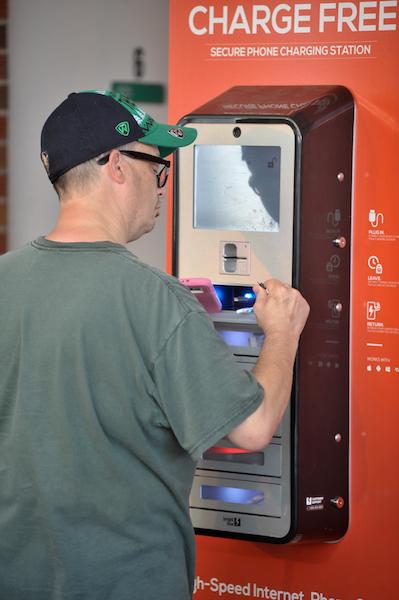 The charging stations are technologically secure, as well, meaning the contents of connected devices are protected.
Each unit includes six separate lockers. The lockers include charging cables compatible with iPhones 3-6, Motorola, Samsung, Blackberry and numerous other models. A USB-C cable is available, as well.
Marshall is planning to have three more identical charging stations installed in the Henderson Center before the coming basketball season.
Brightbox Inc. planned and installed the charging stations in conjunction with Marshall Athletics. Brightbox has installed charging stations at multiple professional sporting venues such as AT&T Stadium (Dallas Cowboys), Chase Field (Arizona Diamondbacks) and American Airlines Center (Dallas Mavericks). Brightbox worked with American Airlines to bring charging stations to the 2016 Rio Olympics, as well.
Though Brightbox partners with a variety of professional sports stadiums, the company has only worked with fifteen other university properties. The partnerships are not official, so the names of the universities, besides Central Michigan University, are not yet available to the public.
Marshall is one of the first college football stadiums to install phone charging lockers.
"The point of this is to put your phone in there for an hour or a half hour and go do what you need to do, then pick it up," said Gridley. "It's a whole phenomenon of what they call the 'second screen'. Your phone is the second screen and the first screen is the game you're at and watching."
Rick Farlow can be contacted at [email protected]
Leave a Comment
Your donation will help continue the work of independent student journalism at Marshall University. If you benefit from The Parthenon's free content, please consider making a donation.