FEST coming to Joan C. Edwards Stadium this fall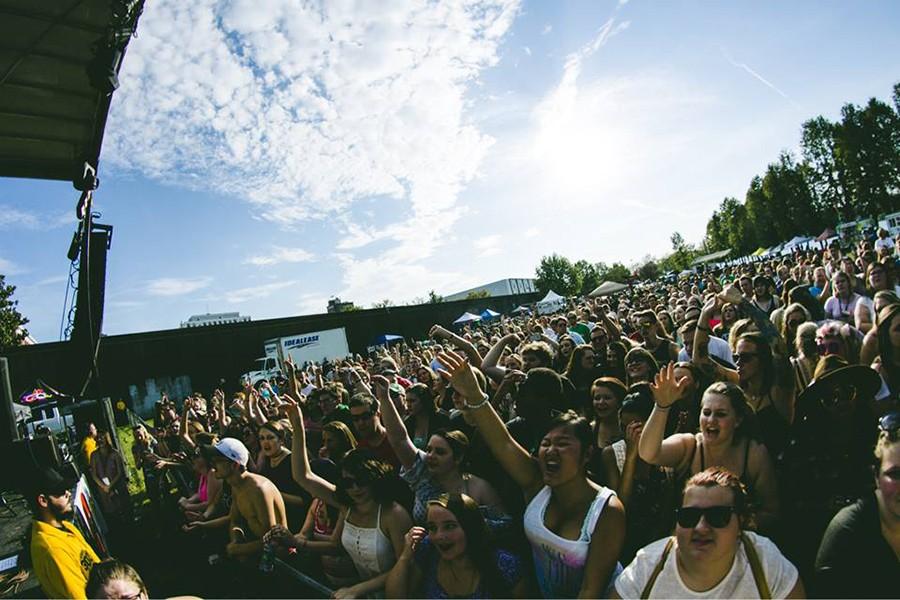 An eclectic arrangement of entertainment will return to campus this fall with FEST:3.
Marshall University's Student Activities office, partnered with Marshall Athletics, will host the event from 6 p.m. to 11 p.m. on Oct. 7 at the Joan C. Edwards Stadium.
Lee Tabor, Marshall University Coordinator of Student Activities, said the new venue can allow for bigger and better things.
"I think the turnout this year is going to be huge as compared to previous years," Tabor said. "It's pretty exciting to have an area where we have the ability to host larger acts, a larger stage and more offerings of concessions."
The Marshall community has been sharing their excitement over the new venue, said Graduate Assistant for the Office of Student Activities, Dakota Maddox.
"We've heard the community over and over again saying how excited they are just to have something there," Maddox said. "They don't even care who's coming, they're just really excited to have Joan C. Edwards host."
Along with the news of a new venue, Tabor also added that this year's FEST:3 will present musical acts from new genres, including country, R&B/Pop and EDM.
"Students tend to follow many different genres, many different artist of different genres," Tabor said. "With FEST, we make it a point to offer different selections of music."
Tickets can be purchased beginning 10 a.m. Sept. 1 for field access, general admission or chair-backed seating. Chair backed seats are $30 and general admission are $15. Field access is reserved for current Marshall students, and tickets can be purchased for $20 with a valid student ID.
FEST:3 will release the three national artists on Aug. 31. The lineup also includes five local acts, which are being announced leading up to the big reveal. Artists already announced include A Story Told and Of The Dell.
Christian Davis can be contacted at [email protected]
Leave a Comment
Your donation will help continue the work of independent student journalism at Marshall University. If you benefit from The Parthenon's free content, please consider making a donation.