Ishmael Witten, reporter

September 24, 2015
Marshall University's volleyball team dropped its conference opener Wednesday to Western Kentucky University. The Hilltoppers (13-2) defeated the Herd in (9-5) in four sets at the Cam Henderson Center. Despite winning the first set of the game and nearly taking the second, Marshall struggled throughout...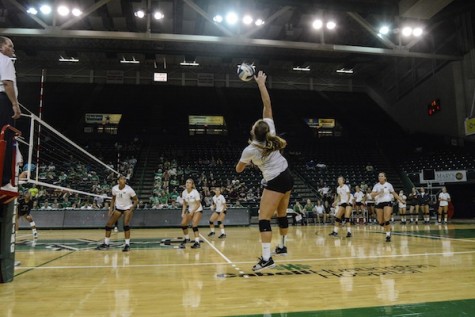 Imani Spradley, reporter

September 2, 2015
In its home opener, the Marshall University volleyball team defeated Eastern Kentucky University 3-1 to remain undefeated at 4-0. Marshall head coach Mitch Jacobs said getting the win was great for the team, but he is not satisfied with the team's overall performance. "We've got to work harder...