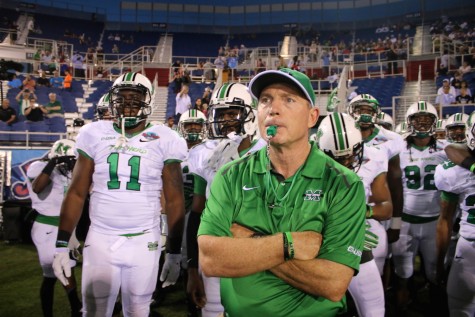 Shannon Stowers, Assistant Sports Editor

December 24, 2014
"To be able to take this game ball back to Jane, his wife, I know Dr. Kopp, he's smiling up there somewhere because he'd be proud of this football team."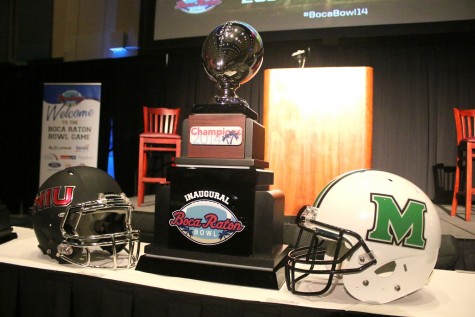 Shannon Stowers, Assistant Sports Editor

December 23, 2014
For some, Boca Raton, Florida, is a vacation destination, but if you ask the members of the Marshall University football team, it's just the location of their final business trip this season. The Thundering Herd has been treated to a party on the beach and a trip to the bowling alley since its arrival in ...