Nancy Peyton, editorial
September 7, 2015
Filed under CONTRIBUTORS, OPINION
If you haven't heard of Kim Davis, then you must not have any form of social media or access to a TV. Davis is the clerk in Kentucky who refuses to issue marriage licenses to LGBT couples. There are many people out there who disagree with her decision. She is citing her religious beliefs as her...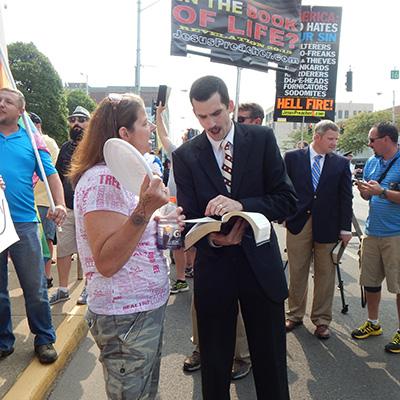 Taylor Poling, reporter
September 3, 2015
Filed under NEWS, Showcase
Federal judge David Bunning ordered Kim Davis, the clerk of Rowan County, jailed on Thursday for refusing to issue marriage licenses to same-sex couples in Kentucky. Davis was elected county clerk in Rowan County, Kentucky only 66 miles west of Huntington, West Virginia, in November 2014. Davis said...