Bill Noe Flight School brings new opportunities to area
Marshall University is introducing new opportunities to the area with the addition of the Bill Noe Flight School. 
The school will be housed at Yeager Airport in Charleston, West Virginia and offer a Part 141 flight training program. 
"Typically, your Part 141 flight training, which is what we'll have, those are typically associated with degree programs, where the part 61 usually is not," said Bryan Branham, flight school director and chief instructor. 
Branham said that while Part 141 is not a degree in itself, the school has expanded the program to include one. 
"We'll have a four-year degree and commercial pilot: fixed wing is the title of the degree," said Branham. "So, what it means is inside this four-year degree, there's going to be pilot certifications and pilot ratings. For example, all of my students that graduate our program, they will leave with their commercial pilot certificate, they will also graduate with their multi-engine rating and also their flight instructor and instrument instructor ratings."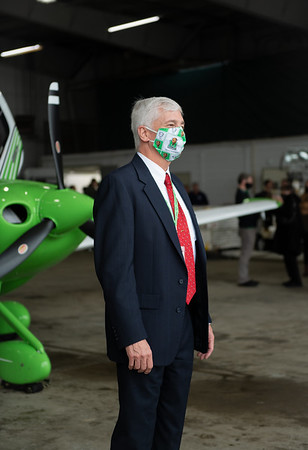 The four-year program and various certificates will allow students to become paid pilots and reduces certain hour criteria for training. 
"The key to it is that the commercial pilot certification, that's the certification that's required for you to be able to get paid to fly. The 141 part of it that's tied it to ultimately the students becoming airline pilots," Branham said. "By going through our four-year program, it helps them to reduce the requirements by about 33% for the hour requirements to get their airline transport pilot certificate." 
Branham said the program will include a combination of online and in-person classes, with flight training done at the new facility. 
"Initially we'll be working between the South Charleston campus and Yeager airport. All of the flight training is going to be done out of our facility, the construction is underway now at Yeager airport," Branham said.
Branham said, as of now, everything is on schedule to start flight training in fall 2021. 
"It brings opportunities, not only to the local community, but to the state," Branham said. "Airline pilots when they turn 65 it's not if you're going to retire, you're mandated, you can no longer fly an airline. So, what's happening, everybody that started flying when the real boom of the airlines kicked off about 30 some odd years ago, 40 years ago, there's a high percentage of pilots retiring of mandate of age."
While the opportunity is now available for the local community and state of West Virginia as a whole, Branham said opportunities will also be there to bring people to West Virginia.
"The employability rate was almost 100%," Branham said. "We'll be providing the degree opportunity and the flight training opportunity to our local community and the state. We'll also be bringing folks in from out of state, just because of the sheer demand of the airlines."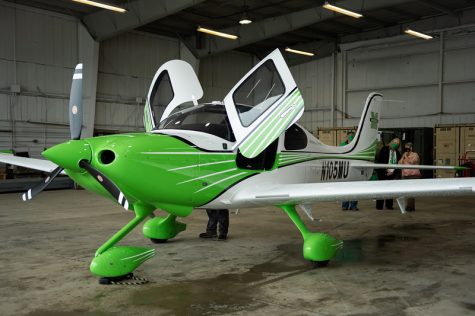 Despite the impact coronavirus has had on traveling this year, Branham said the industry is expected to bounce back to where it was previously. 
"Although the COVID has had an impact on travel, I've been following the airline industry closely for the last few years, the projections from everyone that I read right now is that a couple years down the road we're going to be back to basically where we were before," Branham said. "The economy was good, the airline industry was booming, they were hiring almost 100% of the graduates of the 141 programs. So, we'll be back online for that by the time we roll out our first graduating class."
While there is a similar program in Clarksburg, Branham said Marshall's will be different. 
"There's nothing serving our region, plus the equipment is going to be different, different types of aircraft," Branham said. "I've been flying for a long time and I've flown a lot of different aircraft to include in the military, this aircraft that we'll be using is the most advanced aircraft that I've been in in a single engine type training aircraft."
Branham said the importance of the advanced system is the adaptability students will have in transitioning aircrafts. 
"The advantage of that, is that the students that go through our program, after they operate the systems in the aircraft that we'll be training them in to get their pilot certifications," Branham said. "When they leave this aircraft to go sit down in an airline, a large corporate jet, the, what we call the flight management system, the system inside is going to be very familiar to them. That's a key part when you talk about transitioning from one type of an aircraft to another or one type of system to another."
Branham said with a new program like this, it is hard to get all of the information out and he invites people to not only visit, but ask questions. 
"It's just something that I will openly invite folks to please come out and visit us," Branham said. "I will be happy to show them around once the facility is completed and only then I think the folks that are not in the world of aviation will really appreciate the things that are being provided."
The program will run at available capacity of the flying labs, which is the maximum number of students able to enroll, with one or two on standby for an open lab position.  
"The neat thing about it is the students at Marshall University will have the opportunity that they didn't have before without traveling quite a distance away," Branham said. "The cool thing about this is the support for this is just phenomenal."
Brittany Hively can be contacted at [email protected]. 
Leave a Comment
Your donation will help continue the work of independent student journalism at Marshall University. If you benefit from The Parthenon's free content, please consider making a donation.