GINGER'S GUIDE TO: Stevie Nicks and the Hall of Fame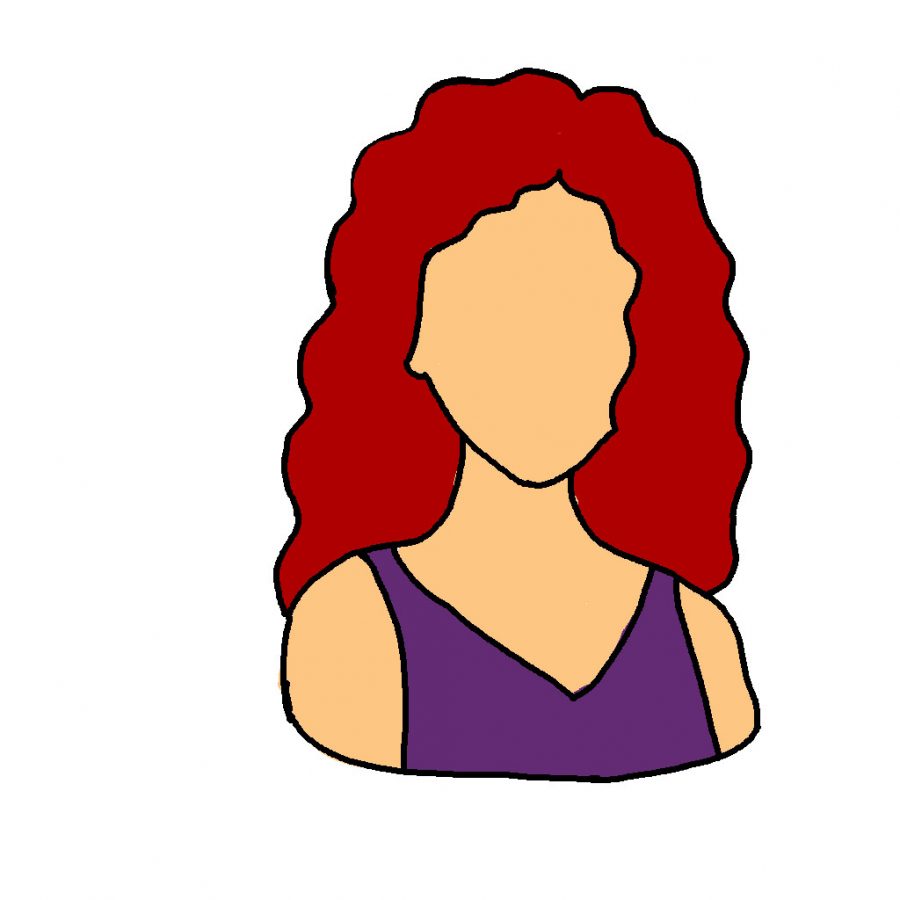 This semester, I've been learning a lot about powerful, strong and influential women. From Egyptian rulers Hatshepsut and Nefertiti, to women comedians striving to change the male-dominated comedy scene, female empowerment has definitely felt like an ongoing theme this semester for me. As much as I could go on about the women I've been learning about, for Women's History Month, I wanted to write about one woman in particular who has always inspired me and had the ability to brighten my moods and make me feel special. And I have never even met her.
It goes without saying that I wouldn't be where I am today without the love, support and kindness from all the women in my family, especially my sweet mother and grandmothers. I think, too, that another woman has had that much of an impact on my life. Her name is Stevie Nicks. 
On March 29, Stevie will be the first woman to be inducted into the Rock and Roll Hall of Fame twice; the first was for her involvement with Fleetwood Mac, and this time is for her solo career. She'll finally be recognized for her immense talent and alluring and impressive solo catalogue. Over 20 men have been inducted into the Hall of Fame more than once since its opening in 1986; it's about time we have a lady rocker in there twice as well. I couldn't be happier that it's Stevie Nicks. 
Not only is Stevie's music beautiful, but she is a beautiful person, inside and out. Her fans have always come first to her. She's so open with us in her songs and her songwriting; we really feel like we know her. Stevie has overcome many obstacles in her life, and she's so strong yet so delicate at the same time. 
I've been lucky enough to see her perform twice in concert, once as a solo act (almost exactly two years ago, on St. Patrick's Day!) and most recently in November, with Fleetwood Mac. While both were amazing concerts that made me cry and left my heart happy, her solo concert was my favorite. She told stories and talked with the audience, which made an arena full of people all feel like we were sitting around a warm fireplace having an intimate conversation with her. I'd like to, but I don't think I could accurately represent her music by attempting to describe it to you. It's poetic, yet at its core, it's rock and roll. And it will finally be part of the Rock and Roll Hall of Fame at month's end. 
I'd like to share with you something I penned the day after I first saw her in concert:
"To me, Stevie is first and foremost a poet. A storyteller. She's a talented writer. She, besides Sylvia Plath, is my biggest inspiration and my idol. Stevie has taught me so much: to believe in myself and to keep my dreams alive. She has overcome so much in her life and come out on the other side a stronger person. It's been about 24 hours since she first walked out on stage, and I'm still mystified. She's gorgeous, humble, funny and gracious. I've learned to let myself believe in magic because of her, and I'm so thankful I could be in the presence of such a powerful woman. I will never forget this experience, and I'll always aspired to be half as great of a poet as she is."
This Women's History Month, I urge you to reflect on all the women who have positively shaped your life, whether they're relatives or celebrities. This month isn't about pushing some agenda; rather, it's about celebrating women because throughout history, they often weren't celebrated at all. 
So, while you're doing all that, I'd recommend listening to some Stevie Nicks as well. 
Amanda Larch can be contacted at [email protected].
View Comments(1)
Your donation will help continue the work of independent student journalism at Marshall University. If you benefit from The Parthenon's free content, please consider making a donation.