INTO has its first cultural series focuses on Chinese culture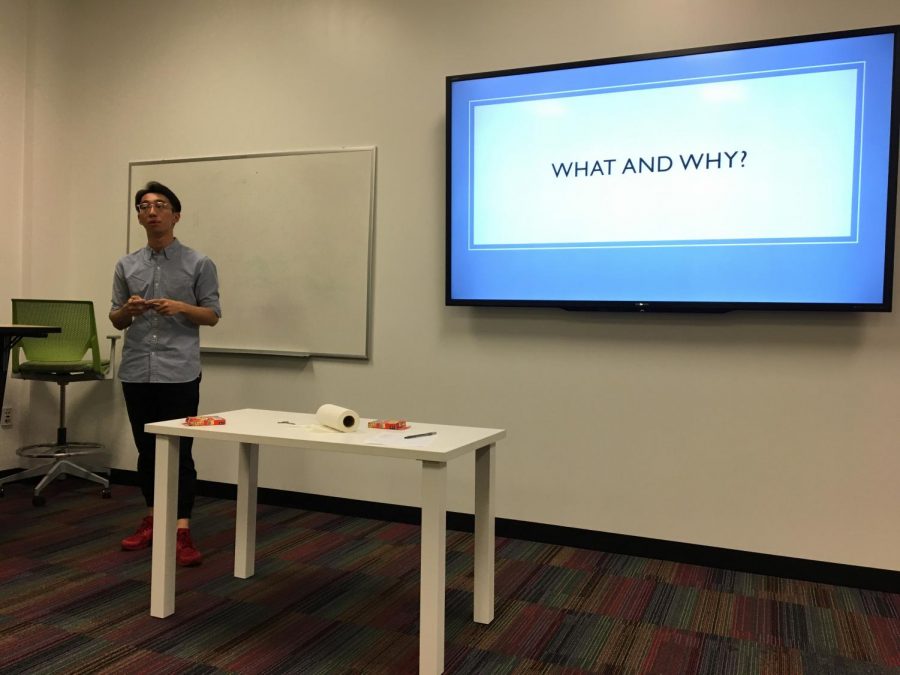 Advertisement
Chinese culture was the focus of the INTO program's first Cultural Series of the year Oct. 2 in room 211 of the INTO center.
This series, which expands over the course of October, allows for international students to share different aspects of their native cultures.
"A lot of Americans think about international students coming here to learn about our culture and the United States, but they don't really focus on giving [student] opportunities to teach us about their culture," Molly McClennen, undergraduate pathway coordinator and co-creator of the Cultural Series, said. "This is an opportunity to do that."
During the event, four students were able to showcase short presentations on aspects of Chinese culture which included various holidays, traditional instruments and Chinese bartering techniques. McClennen said the main goal behind the presentations was to give international students exposure to public speaking.
"We were looking for ways to build partnerships between the education aspect of INTO and Student Services and were also looking for ways to have [student's] English class assignments be more meaningful," McClennen said. "A lot of the international students were nervous when they had to speak in their communication courses. This helps give our students the experience of speaking in front of mixed audiences."
The presentations were originally for a grade in the students' English classes but were presented in the evening as an event for the public.
"These events help bridge a cultural gap and allow for more cultural understanding," Kenneth Jones, the student engagement coordinator of the INTO Center, said. "It amazes me to see students speaking about their culture in English when it would be a lot easier to speak in Chinese. It's important to give these students the experience of sharing their culture."
Throughout the rest of the month students from other countries will be given the opportunity to share aspects of their culture in other Cultural Series events.
"These students have experience with the culture they're teaching us about," Jones said. "Learning about these traditions from someone who has experienced it firsthand adds a beneficial piece that people would miss out when they simply research something online."
Although the series has just started, Destiny Tomblin, a first year psychology major, said she believes the series could be very influential on campus.
"It's good for students to see diversity on campus," Tomblin said. "When people become interested and participate in events like this it will spread the diversity."
The next Cultural Series event will be at 6:30 p.m. Oct. 4 in room 211 of the INTO center.
Joelle Gates can be contacted at [email protected]