LET ME BE FRANK: On Matt Lauer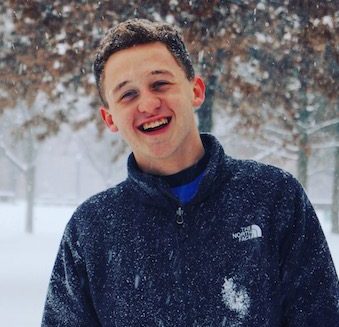 Wednesday morning, I woke up to a text from a good friend and fellow editor. The text only said one thing: Matt Lauer. I didn't really pay much attention to it and was unsure of what she meant, but then I started checking my social media. It didn't take long for me to see that Lauer had been fired from NBC, attached to a headline that has become much too common lately.
I now understood the text. I have always really liked Matt Lauer and respected him as a journalist. He asked the right questions. He showed compassion. He was entertaining. But sadly, what we learned from this is that this issue of sexual harassment is not just reserved for guys who seem to be creepy, but we are finding our favorite celebrities, our role models, our senators and even our president tangled up in allegations, making big men just seem so small.
Wednesday morning was dark for me. I was sad and weary. When will this bad news end? Not only was I shocked for the victim and surprised by Matt, but I found the responses of the public terrifying. President Trump, famous for his impulsive tweets, made multiple posts on Twitter, appearing to rejoice in the rise of these allegations, and calling for more, all while continuing his anti-media agenda. I was stunned. There are victims here. These are real people, real lives. This is not a game. This is not funny. Lives have been forever shaped and changed by these events.
I was feeling like the world was just toxic, as people celebrate the downfall of other people, the tragedies and dramas of peoples' lives, as people cling to their political parties and place blame after blame. I'm sick of this news. I'm sick of powerful men taking advantage of women. I'm angry that they were able to get away with this for so long. I'm frustrated with the lack of compassion shown by people, the President of the United States included.
I am sad today. We have to do better than this. We have to teach our boys, our men, that women are not mere props at our disposal in the narrative of our lives. We have to teach our boys, our men, that women are worth so much more than our gaze. We have to teach our boys, our men, to stand up and speak up against other men who were not taught. We just have to do better.
Franklin Norton can be contacted at [email protected]
View Comments (6)