Women's Studies and History departments band together for book sale fundraiser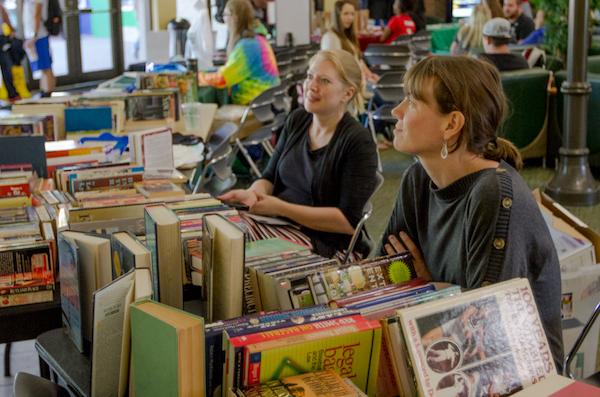 Marshall University's Women's Studies Program and History Department's Honor Society, Phi Alpha Theta, will be having their annual used book sale Thursday 8 a.m. to 4 p.m. in the Memorial Student Center. Proceeds from the book sale will be donated to the Women's Studies Program and the History Department's students.
Sarah Reynolds, graduate assistant for the Women's Studies program, said the used book sale has been an annual fundraiser for the Women's Studies Program for several years, and the sale has been successful in the past.
This is the first year that the two departments joined together for the fundraiser.
Books will be available at $1 for hardcover and $0.75 for paperback.
The books sold at the used book sale are all donated books from students, faculty and community members, and include genres of books in fiction, non-fiction, biographies, history, poetry and more.
"Women's Studies program gets much needed funding for our community outreach," Laura Diener, history professor and director of the Women's Studies program, said. "One of the things we use the money for is to buy feminine hygiene products for the restrooms around campus. That is one of the many things that we use the money for. Phi Alpha Theta uses the money to support student activities like those that want to travel to conferences and other stuff."
Students can volunteer for the used book sale and those who do can receive one of any of the books for free.
"The book sale will only be available one day this year, so we are hoping that students will stop by as they are out and about on campus," Reynolds said. "I will definitely look forward to picking out a few books for my own collection as well."
Alison Baldridge can be contacted at [email protected].