AGs urge health insurance companies to find opioid alternatives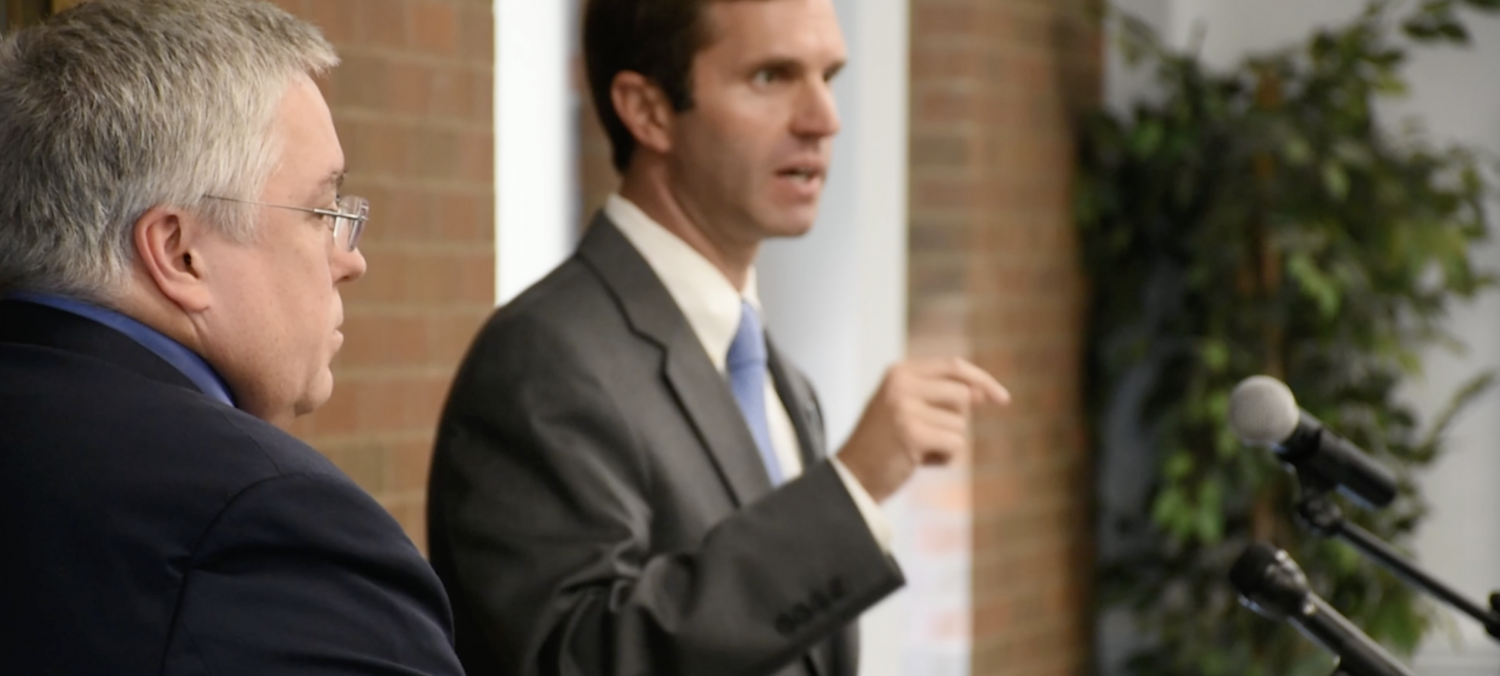 Just one week after the Netflix documentary "HEROIN(E)" showed the current state of the opioid fight in Huntington, State Attorney Generals of Kentucky and West Virginia visited Marshall University's campus to discuss a new initiative involving 36 other states, to find new ways of treating pain without the use of opioids.
"Eighty percent become addicted to prescription pills," Kentucky Attorney General Andy Beshear said. "That means kids, adults and others that aren't buying a street level drug. Their addiction is not starting by a decision they make on the street. They're starting in our medicine cabinet."
To try and stop this issue of over prescribing, these 38 attorney generals are putting pressure on insurance companies to find non-opioid solutions to pain. However, these solutions are still unknown.
When asked about possible substitutions for non-opioid treatment, Beshear and West Virginia Attorney General Patrick Morrisey did not have an answer. They said that would be up to the physicians, and their effort was to provide financial incentives to these companies for the use of non-opioid pain management.    
"We have to ensure that financial incentives, or lack thereof, for the provisions of certain items and services do not contribute unintentionally to this deadly problem," Morrisey said.
Last year, the two attorney generals met in Huntington along with Ohio Attorney General Mike DeWine for the West Virginia addiction summit, where they sought help through the faith based communities in the Tri-State area.
Beshear talked about his personal experiences with opiates having lost a neighbor to addiction last year and just this past week being involved with an overdose situation in the middle of downtown Lexington, Kentucky.
"We were in downtown Lexington probably three blocks from the city court," Beshear said. "And we were about ten cars back, and we thought we were in a traffic jam, and we notice a woman beating on a car window door… One of our investigators, who is also a paramedic, noticed it was an overdose."
Beshear said they helped him out of the car and after giving him naloxone and performing CPR several times, paramedics were able to revive him. Beshear said that incident was an eye-opening experience to him and really shows that this is happening everywhere.
Tom Jenkins can be contacted at [email protected]
Video By Tom Jenkins
Managing Editor.