Art Exhibition Brushes on Adjunct Faculty
Landon Mitchell, Reporter
September 7, 2017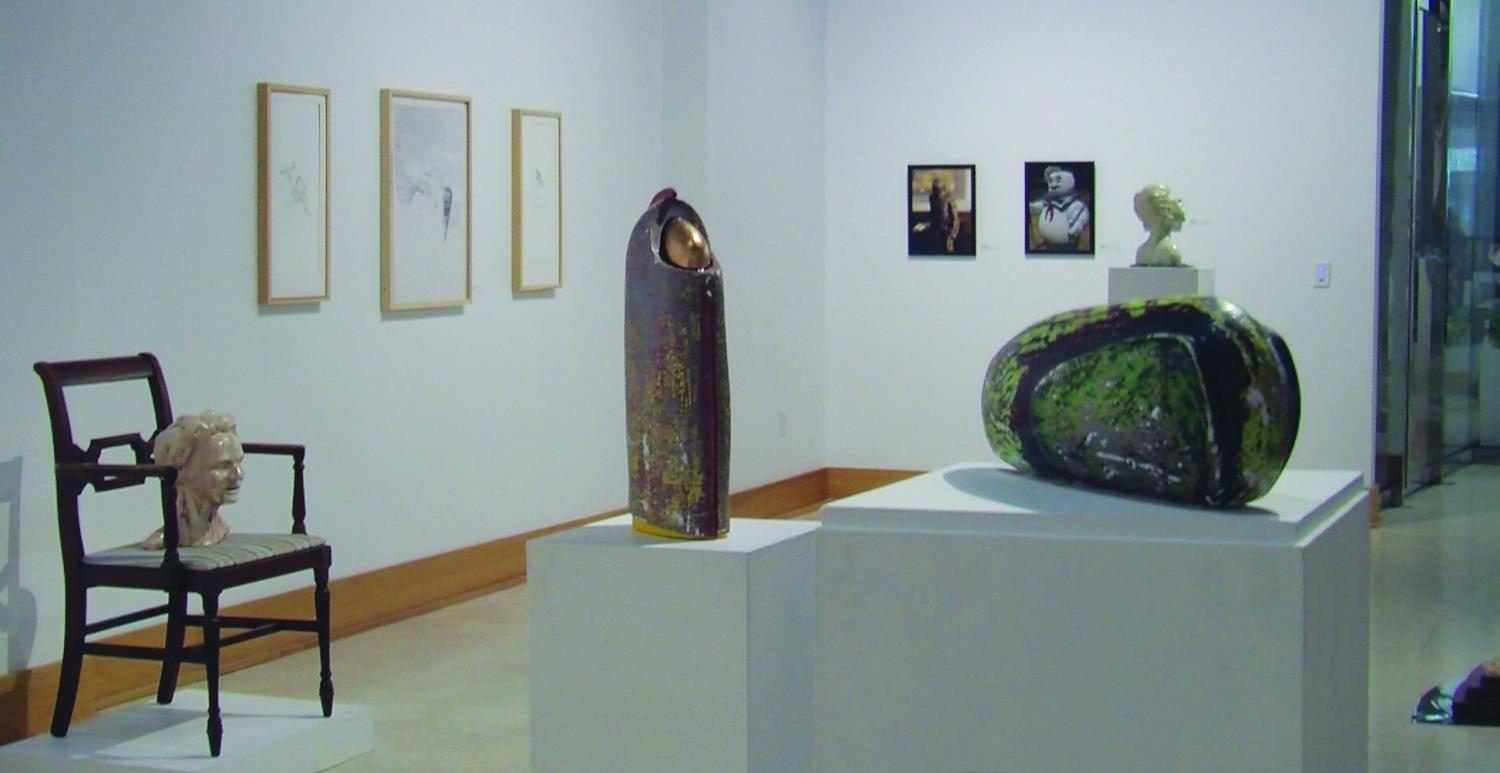 The Adjunct Art Faculty Exhibition gives Marshall faculty members who work part-time at the School of Art & Design a chance to show off their art pieces.
This multimedia exhibition is being held at the Visual Arts Center, which hosted a closing ceremony from 5-7 p.m. Tuesday, September 5.
Students, faculty and community members, as well as family members and children of the artists, showed up to the ceremony and experienced the art, partook in snacks and mingled with the artists.
Faculty members participating include Amanda Abbott, Mike Bowen, Allison Broome, Tijah Bumgarner, Kyle Dyer, Melissa McCloud, Stuart Mohr, Aaron Nelson, Brent Thomas, Thomas Warf and Allora McCullough.
"We all come from different mediums, and so, the arrangement of everything flows really well," said McCullough, commenting on the range of the artists and their mediums.
Pieces included sculptures, paintings that range from clear to abstract, photographs, drawings, a display of lamps and a short film piece.
The pieces contained a wide array of inspirations and themes, including film, family and personal matters, and Appalachia and life in rural West Virginia, as well as the downfall of the coal industry.
Birke Art Gallery director Melissa Yungbluth said she thinks that events such as the ceremony are important for exhibitions and are good for bringing members of the community and faculty together to celebrate and talk about art.
Yungbluth said that the adjunct exhibitions occur every other year, interchanging with an exhibition for the full-time faculty.
The Adjunct Art Faculty Exhibition opened free to the public Aug. 7 and will close Sept. 15.
Landon Mitchell can be contacted at [email protected]