Helping Huntington 'Gro': Fighting substance abuse with mindful gardening, yoga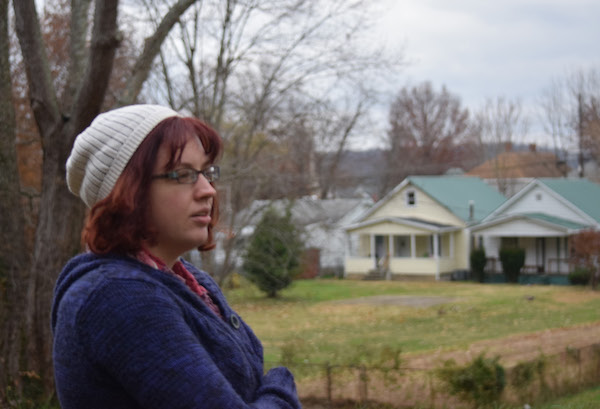 Jeannie Harrison had big dreams for a girl from Nitro, West Virginia. The Marshall alumni dreamt of doing something big after she left West Virginia and she studied psychology and political science while at Marshall, and eventually went to Georgetown for graduate school.
"I believed that for years, that I was too big for Huntington, West Virginia."
Her story began in the basement of the Huntington City Hall, where Harrison helped lead "West Virginia SADD" (Students Against Destructive Decisions) for nearly five years.
She got involved with SADD in high school and was eventually put in charge when she became a Marshall student.
"They basically put me in the basement, gave me $50,000 and said 'run our state program,'" Harrison said. "For an 18-year-old that would usually be intimidating, but, for me, I learned a lot."
She then moved to Washington D.C., where she earned her graduate degree studying government and non-profit outreach. Then she spent a few years working as a consultant in marketing and public relations for non-profits.
Along the way, Harrison picked up the nickname of "Folksy," referring to her West Virginia heritage and pride.
She eventually returned to Huntington with her husband for a temporary visit.
"Originally it was just supposed to be for three months, my husband and I were just stopping over," Harrison said. "He was off to grad school in the fall and he was going to Denver, [Colorado]. I was so excited about moving to Denver and then, when the time came … I couldn't do it."
Harrison said she "just had this feeling" about Huntington; that something was keeping her here, but she didn't know why at the time.
"I told him, 'I love you, but I can't go to Denver and … I don't know why,'" Harrison said.
Harrison stayed in Huntington, where she tried to find a way to not only better the city, but also the people of West Virginia.
"I was at dinner with a friend who was also a SADD kid, and it came to me all at once," Harrison said. "I am going to start an urban farm and we're going to help people with addiction."
While in D.C., Jeannie fell in love with growing medicinal and edible spices and herbs.
"It's the culmination of all the things I love in life," Harrison said. "I love growing things, yoga and prevention. Gro is me."
In 2016, it's hard to avoid the overwhelming issue that is the heroin and opium crisis in America. This fall, CNN named Huntington "America's drug death capital," in an expose piece that featured the small Jewel City.
With Harrison's previous work in SADD, she said it was clear that this was her next chapter.
"It's hard to live in this state and not be effected just because addiction is such an issue, and frankly we live in an addictive culture," Harrison said. "I have lost a couple family members to addiction, and that was what initially started me on the path. I shortly became a SADD kid after my grandfather passed away."
Harrison struggled with her own demons throughout her life, dealing with issues like depression and Post Traumatic Stress Disorder, but she said what truly helped her was her discovery of yoga. Yoga will be a constant practice at "Gro Huntington," an actvity Harrison said she believes to be a huge factor in recovery.
Harrison uses her own experiences and methods of healing to help those in need.
"I only know how to heal people the way I have healed," Harrison said.
She believes that addiction recovery needs to be innovated and needs to change so that addicts aren't looked down upon and so they can assimilate into their lives after addiction, thus her idea for the farm.
On a half an acre of land donated by Mayor Steve Williams and the city of Huntington, Harrison has begun to plan out her urban farm and what Gro Huntington will begin to offer. 
At Gro Huntington, people will not only be growing plants and herbs, but they will take classes on how to change their health, job skills and much more.
Harrison said Gro will offer classes in life skills, parenting classes and nutrition classes. She said this is important so that all of their clients can already be living a healthy lifestyle when they leave the program.
The farm and Gro Huntington will begin their programs and development at the end of January, and the farm will be around the corner from Recovery Point in Huntington, a rehabilitation center for men struggling with addiction.
For Jeannie "Folksy" Harrison, coming back to Huntington seemed like a detour from what she had planned. But if there is anything to be learned from the country roads, it is that they always lead to home.
Tom Jenkins can be contacted at [email protected]. 
View Comments (2)
Your donation will help continue the work of independent student journalism at Marshall University. If you benefit from The Parthenon's free content, please consider making a donation.