Men's soccer coach retires after 22 years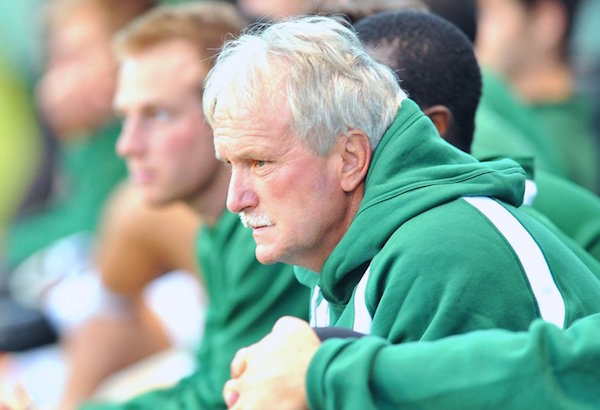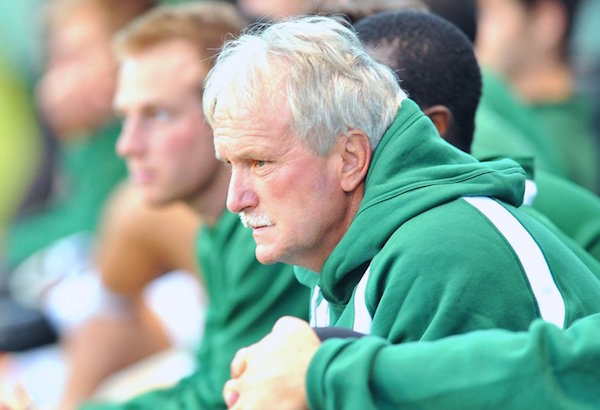 Marshall University men's soccer head coach Robert Gray announced his retirement Thursday.
"I have enjoyed my time at Marshall and I am amazed at how far the program has come with regards to facilities, competition and respect," coach Gray said. "It will be strange not to wake up thinking about what we will be doing at training today."
Coach Gray left Marshall after gaining 190 victories for the Thundering Herd, and was third overall for active coaches, amassing 445 wins over his career.
"It was tough to see a coach of that quality to announce his retirement," Cory Shimensky, a junior at Marshall who has been playing for coach Gray since high school, said. "It means a lot for a man of that stature to put his trust in me, to go out on the field and in public representing himself, the team and the university."
While Shimensky has seen the effect of Coach Gray clearly in a few years, senior Trevor Starcher has known Coach Gray most of his life, attending soccer camps as early as 12 years old.
"Coach Gray impacted tons of players' lives on and off the field throughout his career," Starcher said. "His accomplishments are remarkable, and he will go down as one of the best of all time. He was a fierce competitor, and he cared a great deal about his players and the game."
Prior to Gray's tenure at Marshall, Gray coached primarily for Alderson-Broaddus, his Alma Mater, and the University of Mobile. Gray twice made the NAIA championship game while at Alderson-Broaddus in 1981 and 1988, and his team finished third overall in 1983 and 1991. In 1991, he earned the distinction of being named the NSCAA national coach of the year. Gray was named Marshall University head coach in 1995.
Gray's accomplishments include three conference coach of the year selections at Marshall, twice in Conference USA in 2009 and 2005, and once in the Mid-American Conference for the 2000 season.
Gray was also responsible for the Thundering Herd's only conference championship in school history for men's soccer. In 2000, his team won the regular season championship, although the distinction was shared.
Gray's most recent accomplishment was last year, as the lowest seeded team to make the conference tournament made a deep run, but falling just short, losing in the championship game 1-0 to Florida International University.
Gray's teams performed extremely well off the field as well. Gray has had 156 players receive the Conference USA Commissioner's honor role for maintaining a 3.0 GPA and 31 players received the Conference USA academic medal for having a GPA over 3.75.
Daniel Withrow, an assistant coach with the Marshall University women's soccer team, earned Conference USA player of the year in 2012 playing goalkeeper for coach Gray.
"Bob gave me a chance when no one else would," said Withrow via Twitter. "Everything that took place after he took that chance, I owe him."
It is uncertain who will be the next coach of the Thundering Herd men's soccer team.
Joseph Ashley can be reached at [email protected]