SGA, United Way raise funds for Huntington nonprofits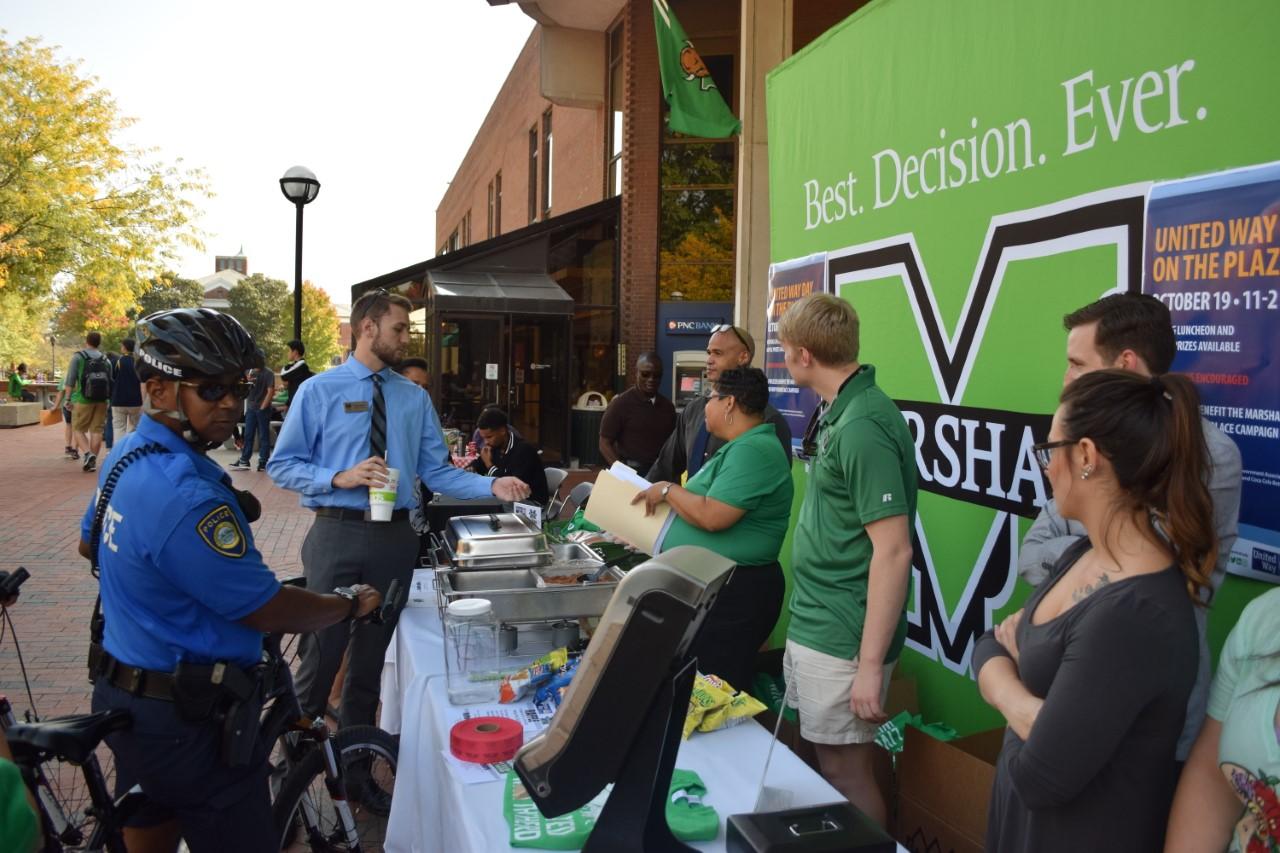 The Marshall University Student Government Association partnered with the United Way of River Cities to raise funds for nonprofits around the Huntington community.
On Wednesday afternoon, MU SGA sponsored "United Way Day on the Plaza" to raise awareness and collect donations during their first hot dog sale.
Student Body President Matt Jarvis said SGA acknowledged the difference that United Way has made in the community, thus the partnership was formed.
During the "United Way Day on the Plaza," students, faculty and staff had the opportunity to give a $2 donation for lunch or enter into a raffle drawing. The organization also sold t-shirts to support the United Way of River Cities.
Jarvis said he hopes students will become more familiar with what United Way does in the community, and hopes this gives students a chance to think about how they can come together and help support an organization that supports so many others.
Kaitlyn McClure, a freshman psychology major, said this is her first, but will not be her last, time volunteering with the United Way.
"Volunteering is important because our community has helped shape us, and we need to give back to our community to help shape others," McClure said.
McClure and Jarvis, along with SGA, plan to sponsor different events throughout the year to help raise funds for United Way.
The SGA led campaign, "I give two," will continue from October until the end of November for those wishing to participate.
The United Way of River Cities allocates funds to several different agencies in Mason, Cabell, Wayne, Lincoln and Lawrence counties, while focusing on education, income, health and safety net services. According to their most recent annual report, United Way raised $939,662.
Leave a Comment