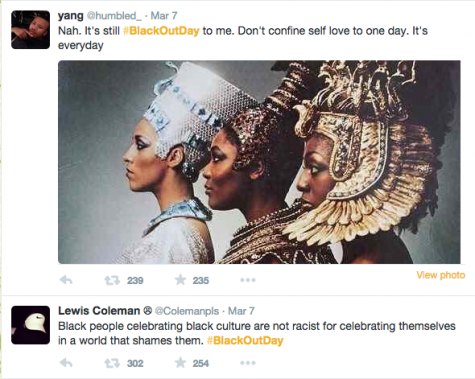 Editorial

March 10, 2015
Tumblr, Instagram, Twitter and beyond exploded Friday with images of beautiful faces. The first ever #BlackOutDay featured millions of black selfies of all shades, sizes and genders taking over social media to, as creator T'von explains, "celebrate the beauty of Blackness." After tiring of only seeing th...
Jocelyn Gibson, Managing Editor

February 18, 2015
An idea persists among many modern feminists that mainstream feminism is "white feminism." That is, it isn't meant to help anyone other than white middle and upper class women. I firmly reject the term "white feminism." I reject the term not because I think feminism as it stands is successful ...