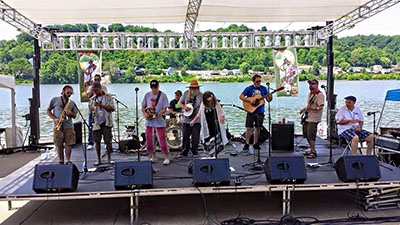 Nathan Thomas, reporter

September 2, 2015
Long running Huntington funk string band, Big Rock and the CandyAss Mountain Boys, continue their monthly residency at Black Sheep Burritos and Brews. "That spot has always been special in its different incarnations," said Dave Lavender, bassist and vocalist, "Some of the older members of...
Megan Osborne, Life! Editor

February 23, 2015
Last week I started a top 10 list for the best performances I've ever seen. This week, I'm listing numbers five through one, which are much harder to put in some sort of hierarchical order because these performances were immeasurably good. 5. Jack White I have almost nothing to say about this one be...