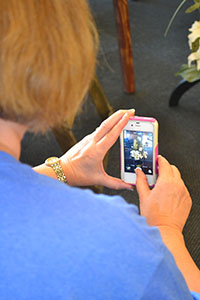 Rob Engle, reporter

September 1, 2015
On Monday evenings from 5:30-7:30 at the Barboursville Hobby Lobby, Laura Moul spends her time doing what she loves, teaching photography. Moul is a certified Master Photographer and Craftsman Photographer by the Professional Photographers of America. Moul is one of only 3 percent of professional...
Lexi Browning, Reporter

February 18, 2015
Inclement weather did not stop the West Virginia Legislature from paying tribute to President Stephen J. Kopp and recognizing the accomplishments of the 2014 Marshall football team Wednesday at Marshall University Day at the Capitol. Senate Resolution 36, sponsored by Senator Robert Plymale, D-Wayne,...