Housing and Residence Life offers Living and Learning Community for INTO students
Hang on for a minute...we're trying to find some more stories you might like.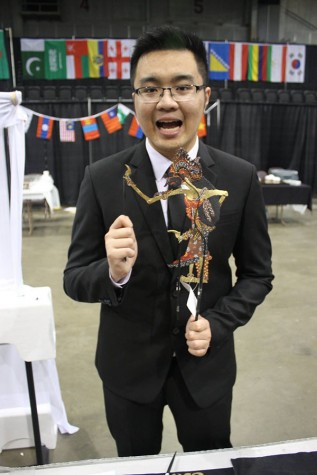 More stories from Son Nguyen
The Marshall University Department of Housing and Residence Life are collaborating with INTO Marshall on a project designed for Marshall students who are currently living in the residence halls.
The new project, "Global Connections Living and Learning Community" is currently developing and set to launch fall 2016 in Twin Towers West, one of the residence halls at Marshall.
According to the department of housing and residence life website, living and learning communities are college or academia based and help students make friends in their respective majors, get to know faculty members and help achieve success academically. There are currently six LLCs in Marshall University's residence halls.
According to assistant director Britt Frye, each room in this community will consist of international residents and domestic residents. Both international students and domestic students will be able to choose to participate in the program when they sign up for housing.   
"The purpose of the LLC is to get international students and our U.S students who might be interested in learning more about other cultures or maybe practicing their language skills and bring those student together and help them from the moment they step foot on campus to form a relationship and build community with one another," Frye said.
Frye said certain programs are being planned for members of the LLCs, including a kickoff event in the form of a local retreat.
"In the long term, we hope to offer courses associated with the LLC or a course where both the INTO students and the U.S students will explore culture differences and communication," Frye said.
The department will also hire specific resident advisors to manage the community.
According to INTO arrival and orientation coordinator Madison Smith there are 46 international students who are currently living in the residence halls.
The LLCs are open to Marshall students of all majors.
Son Nguyen can be contacted at [email protected]