Joan C. Edwards Schools of Pharmacy and Medicine receive $100,000 gift
Hang on for a minute...we're trying to find some more stories you might like.
More stories from Logan Parkulo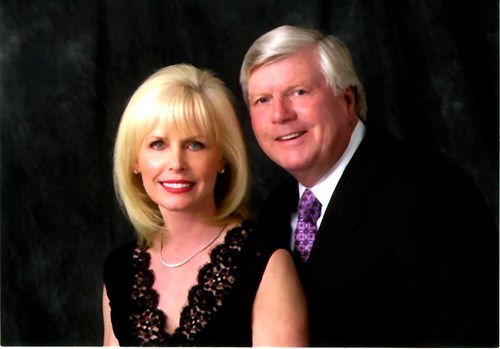 The Marshall University Joan C. Edwards School of Medicine and the Marshall University School of Pharmacy received a $100,000 donation from Jerry and Margaret Hodge of Amarillo, Texas. Jerry Hodge is the founder of Maxor National Pharmacy Services Corporation.
Both deans of the respective schools announced the gift on February 1, 2016. "We are so pleased we can help offset some of those expenses for students and now, Margaret and I can say, 'We are … Marshall'," Jerry Hodge said.
Both programs will equally split the funding to create scholarship endowments. This is the largest private gift to date for the nearly four-year-old pharmacy school.
"Mr. Hodge's commitment to the pharmacy profession in the United States is truly noteworthy and his support for Marshall's program is very much appreciated," said school of medicine dean, Joseph I. Shapiro, M.D.
The scholarship gift will boost efforts to reduce the debt many students incur during medical school. In addition to his pharmacy career, Jerry Hodge has served two terms as mayor of Amarillo and as a city councilman. Jerry Hodge has also served as president of the Texas State Board of Pharmacy, vice chairman of the Texas Department of Corrections and chairman of the Texas Board of Criminal Justice.
Logan Parkulo can be contacted at [email protected]