Marshall University Begins Partnership with PNC Bank for Student Refunds and IDs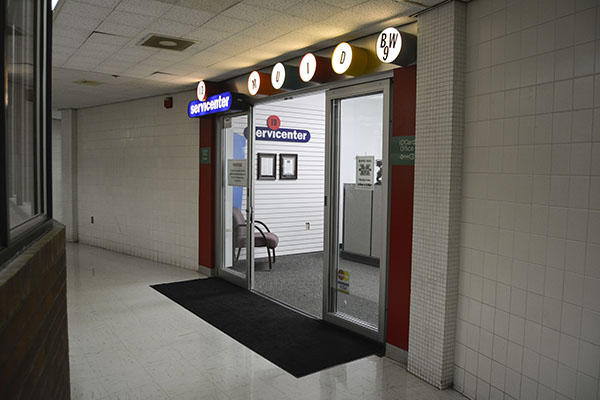 After a 10-year relationship with Higher One, Marshall University has made the decision to begin a partnership with PNC Bank to issue refunds for students.
Beginning June 1, Marshall University ended partnership with Higher One and began a new partnership with PNC Bank and began the process of reissuing student IDs to current students and enrolling new students with the new system and IDs.
"All students need to get a new ID card," Bob Dorado, Campus Card Office Manager said. "There is no charge for every students first card. If you lose them or break them the replacement fee is the same at $20."
Higher One originally had a five year contract and was then renewed for additional five years so the relationship lasted around 10 years. PNC's contract is a five year contract with a five year renewal. The university will review the relationship with PNC following the first five years and make the decision to extend the contract or seek another vendor.
Bob Collier, Assistant Director of Student Financial Systems, gave insight to the process of choosing a new vendor for student refunds.
"
It was a unanimous decision from the committee that PNC would win the proposal. They just offered the best product for the student and for the university at the same time.
— Bob Collier
"All requests for proposals are handled through the purchasing office," Collier said. "There is a software that was used that all vendors that were interested in applying would actually load their information in and then there was a Request For Proposal committee made up of representations of a good representation of the university, academics as well as administration. Students were also represented by the student government."
Although many vendors had positive components within their proposals, PNC's previous relationship with West Virginia University showed their knowledge of West Virginia student culture.
"There were several good vendors that submitted the RFP," Collier said. "It was a unanimous decision from the committee that PNC would win the proposal. They just offered the best product for the student and for the university at the same time."
Unlike the previous Higher One cards which integrated the Student ID and debit card function into one card, which gave students refund functions directly from the Marshall website. The new relationship with PNC eliminated the multifunction card and gives students a traditional student ID with the option to open an account with PNC.
"With Higher One almost everyone needed the card because having the card is how you got to log on and select your refund preference," Dorado said. "Even online students out in the world had to have that card. A benefit of the process done through PNC is that it is done through MyMU, so there are a number of students that had Higher One cards that won't need them now. We are still working in our database to identify who's in Huntington, South Charleston, Point Pleasant that actually use cards daily versus the people who are mostly e-learning and distant students."
Marshall University had previously discussed and made the decision to choose a vendor based on their proposal of separate ID and debit card functions.
"The decision was made prior to the RFP that went out that there was going to be a separation between the two cards and that was a university decision," Collier said. "So when the RFP went out it was specific that it was just going to be a refund service not the integrated card where you could have the ID and the debit function with the card like Higher One."
There are three options for refunds, direct deposited into any existing checking account they wish, they can have a hard copy check mailed to their permanent address or they can choose to open a bank account. The new account is not mandatory for students but a nice option which comes with a debit card to access the account.
"A student is directed to go into their Marshall MyMU account and select the refund quick-launch on the lefthand side that says MU Refund," Collier said. "It's a single sign on directly to PNC to where they can choose a refund preference."
The closest PNC Bank Branch is located two miles from campus in Chesapeake, Ohio at the Chesapeake Plaza. A smart ATM is located on campus at the Student Center where students can make deposit and withdrawals. There are also cash dispensary ATMs in Drinko Library, Twins Towers West, and the Point Pleasant campus. PNC ATMs are also located at every Sheets gas stations.
According to Collier, a PNC representative is planned to be on campus every Wednesday until the end of the semester.
Marshall University ID services is located in the basement of the Memorial Student Center and is open Monday – Friday 8 a.m. to 5 p.m.
Kelsie Lively can be contacted at [email protected].
Leave a Comment
Your donation will help continue the work of independent student journalism at Marshall University. If you benefit from The Parthenon's free content, please consider making a donation.