City Council addresses snow removal, approves $6.5 million bond
More stories from Lexi Browning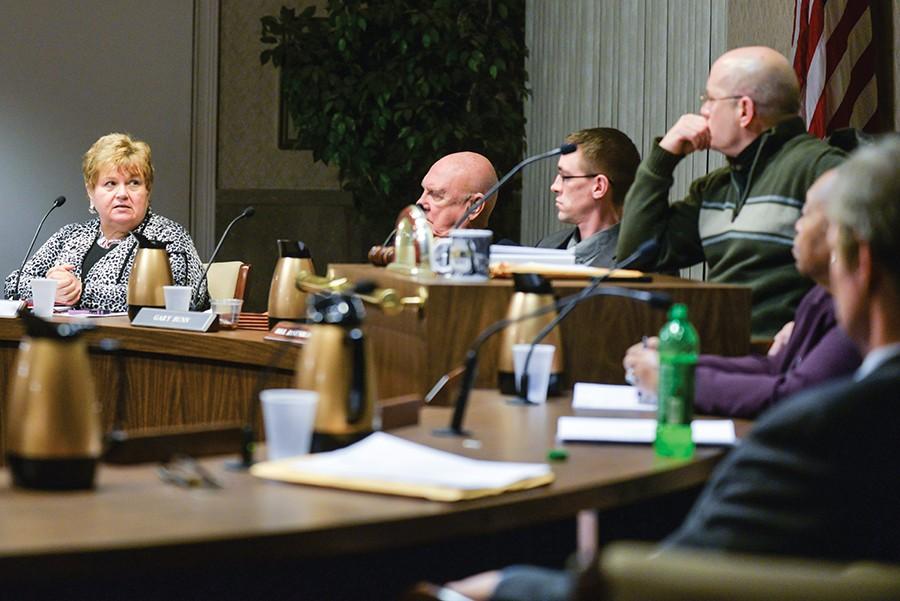 Huntington City Council approved an ordinance pertaining to sewer revenue bonds Monday and praised the work of city employees' dedication to clearing snow-ridden roads during its meeting at City Hall.
The ordinance, which passed its third reading and public hearing, authorized the financing and issuance of $6.5 million in sewer revenue bonds. Councilman Mark Bates sponsored the ordinance.
Huntington Mayor Steve Williams said the bond will not cause a rate increase.
"There are two projects that are necessary," Williams said. "Pipes that are coming into the treatment plant and pipes going out of the treatment plant are on the verge, if we don't act quickly, of collapsing and causing a catastrophic event."
The Huntington Wastewater Plant's intake and outtake pipelines are responsible for the processing of water in the wastewater plant and filter approximately 13 million gallons a day.
The pipelines measure at 54 inches in diameter and stretch hundreds of feet.
Louis Akers, director of the Huntington Sanity Board and director of the Huntington Water Quality Board said pricing the bonds will be the first step after the ordinance's passing.
"The city approved us selling bonds, and we will sell those bonds to individuals and institutions so they get the bonds and we get the money," Akers said.
Akers said the bonds will hopefully be released between 30 days and six months.
"I commend City Council," Akers said. "I think this council, as long as I have worked with them, have been tremendous about protecting the citizens of Huntington and doing what's right rather than what's expedient or sounds politically correct."
Williams praised the Public Works Department and the Huntington Fire Department for their work during last week's series of storms. Williams said Huntington is now required to do a SWAT analysis to determine and correct the city's weaknesses during winter storm crises.
"We went from storm to nonstop freezing to subzero temperatures, but our people didn't stop," Williams said. "The federal government shut down, Marshall University shut down, county government shut down but except for Presidents' Day, City Hall stayed open."
Williams said he received gratuitous feedback from individuals whose roads had been plowed for the first time in 25 years.
"Our garbage collection, in the midst of everything, continued on schedule," Williams said. "We have world class employees, I've said it before. We've got some things we have to fix. Put that on my shoulders, not on our employees' shoulders."
Councilwoman Sandra Clements praised the work of the Huntington Police Department in locating 6-year-old Derrick Jenkins who went missing Sunday.
Clements also commended the mayor's appointment of Municipal Judge Cheryl L. Henderson who is the first African-American judge appointed to the position in Huntington. Henderson was sworn in Monday.
Lexi Browning can be contacted at [email protected]
Leave a Comment
Your donation will help continue the work of independent student journalism at Marshall University. If you benefit from The Parthenon's free content, please consider making a donation.