Explore: This is your time
One thing we often do not realize is that college is a privilege. Not everyone who dreams about furthering their education has the opportunity, for various reasons. I was one of those students.
Due to circumstances beyond my control and FAFSA regulations, I did not get the chance to start my college journey until I was 24-years-old.
For as long as I can remember, I have wanted to get a college degree. I changed my mind so many times over the years on what I would focus on, but I knew I wanted to go.
The one thing I have absolutely loved about my time in college, during both my undergraduate and graduate experience, is the opportunity to explore and find new things that I either enjoy or simply love.
I did an internship with a US Senator–it kind of fell into my lap–and I developed an entirely new respect and depth of knowledge on the inner workings of politics.
While I am not planning to put my hat in a campaign anytime soon, I will forever be grateful for that time.
While working on a public relations degree, I discovered journalism and quickly fell in love with the industry, an industry that I have continually worked in since.
Not only did I fall in love with journalism, but I also fell in love with writing, in general. Sharing stories that people have no idea are out there, sharing things that may help others–it is all something I love.
While I have recently transferred to a new master's degree program better suited for me, I loved my time with the business college. I made so many connections and learned so much in such a short time, and I have already been able to take that knowledge further.
If I never would have ventured out from my comfort zone, I would have never made it to where I am today. I never would have had the opportunity to be the executive editor.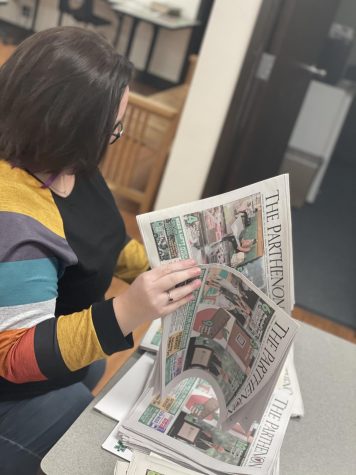 While these are only educational aspects, I have been a part of various campus jobs, activities, clubs and events that have made my college career an unforgettable experience.
Being able to venture into new things, make new friends and learn new areas has been something I will take with me into each part of my future.
I will forever be grateful for the opportunity and privilege to further my education and explore new areas in life.
As you go into this new chapter of life, I hope you explore. I hope you go on new adventures and make new memories.
One day you might wish you did more during this time, one day you might wish you tried more when you could, one day…
This is your time, use it wisely.
Leave a Comment
Your donation will help continue the work of independent student journalism at Marshall University. If you benefit from The Parthenon's free content, please consider making a donation.