Ratio Christi asks 'tough questions' about religion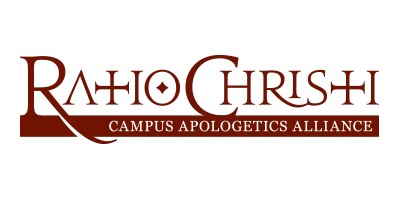 Arguing takes on a new meaning with one organization on campus. Weekly meetings for the organization Ratio Christi consist of gathering to discuss different points of view on controversial religious topics. 
"We look at other religions," said John Mays, chapter director for Ratio Christi. "We look at common objections, such as 'If God is all loving, why is there evil?'" 
Ratio Christi, which is Latin for "Reasons for Christ," has been an organization on Marshall's Campus for the past five years, Mays said. The organization, which is Orthodox Christian, is based on apologetics, which Mays said means giving evidence to a defense.
"We answer all the objects through scientific, theological, historical and architectural data," Mays said.  
The organization, which Mays said has anywhere from seven to 20 students per semester, has a different topic each semester students debate. Mays said that, even though students spend the time debating, the organization defends truth.  
"This semester our topic, or theme, is science," Mays said. "We have a different topic every semester. We do not have all the answers, but the Bible says, if it is not truth, we probably should not believe it, so we defend truth."
Mays said that he encourages students to join churches and other ministries on campus since Ratio Christi is based on apologetics. 
"They [students] all attended a local church, and we emphasize that," Mays said. "We want them to be a part of a church and to maintain, if they can in their schedule, to be a part of another ministry on campus. We would like to support the other ministries, because we focus solely on apologetics. We don't have any worship time or pray request time. It is strictly defending truth of Christianity."
Tobin Little, a senior psychology major and student president of the organization, said the reason he thinks students enjoy Ratio Christi is because it is so different from other campus ministries. 
"A lot of other organizations are about the relationship and the worship, and we love that stuff, but Ratio Christi engages with something that a lot of others do not engage in as much," Little said. "We like to talk about why. We like to ask tough questions like, 'Does God exist, and if he does, prove it' [or] 'Is the Bible true?' We also talk about theology, what denomination has it right, or do any of them? Those are the questions we really like to ask."
the reason many do not is due to a two- fold problem.
Little said that he thinks this type ofquestioning is beneficial to faith and oneof the many reasons he attends Ratio Christi.
"One is, we are what we do, and two, people are not interested in why they believe, because they know what they believe," Mays said. "When people say'I believe in Jesus,' my first question is'Which Jesus?' which totally blows their mind. We go deeper than your average Sunday school lesson."
"I think an intellectual faith is a really healthy thing," Mays said. "I learn new things every time I come. I get community, of course. I have people I can talk with and discuss stuff. Just about everyone I disagree with on something, and we get to talk about that stuff, and it is fun."
Mays said there are many reasons Ratio Christi is on Marshall's campus, but the main one is due to the decrease of students practicing faith in college. Mays said 50 to 75 percent of students, ages 18-24 leave the faith while they are in college.
Mays and Little said they hope to see more students and professors attend weekly meetings. Mays said he believes